HAVE YOUR BABIES OR YOUNG
CHILDREN BEEN GIVEN ANTIBIOTICS?
IF SO, THEIR HEALTH IN JEOPARDY!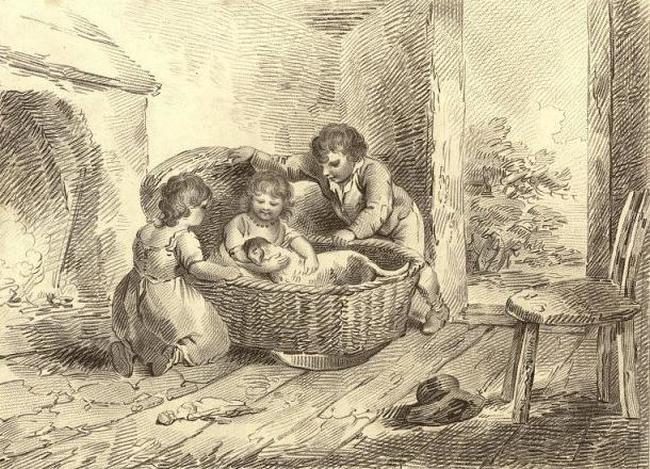 "
The average child in the United States will receive between and 10 and 20 courses of antibiotics by the time he or she is 18 years old."
Dr Aviva Romm (MD) from her website (
Stop Killing the Good Guys! Protect Your Child's Microbiome from Antibiotic Overuse

).

The stats she is quoting come from the Center for Disease Control.
"Eight weeks after antibiotic treatment of infants, the diversity of gastrointestinal flora remained diminished, although the number of individual bacteria was back to normal, according to a new paper. Additionally, the potentially disease-causing Proteobacteria [bad bacteria] were now the dominant population in the treated infants." From the November 2012 issue of the American Society for Microbiology Summary (Antibiotics Disrupt Gut Flora in Infants: Recovery Still Incomplete After Eight Weeks). By the way, the first sentence is a perfect description of Dysbiosis.
"Mothers give a newborn baby a gift of germs—microbes that help to kick-start the infant's immune system. But antibiotics, used to fend off infection, may paradoxically interrupt a newborn's own immune responses, leaving already-vulnerable premature babies more susceptible to dangerous pathogens. A new animal study by neonatology researchers at The Children's Hospital of Philadelphia (CHOP) sheds light on immunology in newborns by revealing how gut microbes play a crucial role in fostering the rapid production of infection-fighting white blood cells." From the April 21, 2012 issue of Infection Control Today (Study of Gut Microbes, Antibiotics: Clues to Improving Immunity in Premature Infants). This study pertained to FMT.
"Formula Is not breast milk, it's not even close. Formula is cheap to produce, but expensive to buy. Formula is promoted as the next best substitute for milk from a baby's own mother, but that isn't true either. The next best alternative is mother's milk from a certified human milk bank. It is available at a reasonable cost. Hospitals should know better and provide the only appropriate alternative. Early formula use dramatically increases healthcare costs… [Mother's] milk provides complete nutrition, controls gut flora, promotes gut development — formula doesn't." Dr. Art Ayers from an August 2010 article on his website "Cooling Inflammation" (Why Discuss Mother's Milk on an Inflammation Blog?). This article sheds light on the fact that milk-based Probiotics are probably better for infants than adults (HERE). Dr Ayers is a huge promoter of natural VAGINAL DELIVERIES.
Children are a blessing. Probably why we have two of our own and two we adopted. I've worked hard to see that my children were never on Antibiotics. But for every child that has taken zero ANTIBIOTICS by the time they turn 18, there is another child who has had 20 to 40 rounds. In fact, I have seen children who get 10 to 20 courses of Antibiotics per year. COLDS, COUGHS, SORE THROATS, SINUS INFECTIONS, FEVER, UPPER RESPIRATORY INFECTIONS, EAR INFECTIONS, FLU….. none of these problems require Antibiotics.

Unfortunately, way too many parents — probably the vast majority — freak out when when their child gets sick (HERE) and rush them to the doctor. Children taken to the doctor with such problems as those listed above are usually prescribed Antibiotics. Although this might seem like the proper and loving thing to do at the time, click on the previous link to see why that is not usually the case. Today we are going to discuss the consequences, both short term and long term, of this sort of misguided behavior. These are in no particular order.
What is the common denominator in all these problems? Easy. INFLAMMATION. This is why controlling Inflammation is critical for solving Chronic Health Problems of all sorts — whether it's you we're talking about or your child. I've shown you what you can do to help control Inflammation if you are an adult (HERE). But what about protecting the flora of your infants? There are actually a plethora of things that can be done.
For starters, don't "OVER-CLEAN" them (or HERE). If it falls out, put their pacifier in your mouth to clean it off (HERE). And it should go without saying, but keep them off all drugs if at all possible. This is because we now know that many if not most drugs have ANTIBIOTIC-LIKE CHARACTERISTICS. Oh, and if you are really interested in stepping outside the lines; the chief way that VACCINES create side-effects is by fouling up normal gut flora (HERE is an example).