CHRONIC NECK PAIN: HOW LONG DOES IT TAKE TO MAKE PERMANENT CHANGES?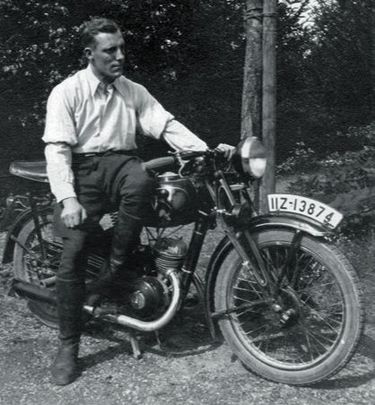 When Dave was 19 years old, he wrecked a motorcycle so severely that the doctors did not believe he would survive. Not only did he survive, but he became a pretty good mechanic over the course of his life. The problem, however, is that for the past two decades, he has been plagued by CHRONIC NECK PAIN and HEADACHES.
In fact, after his last round of tests, X-rays, and MRI'S, Dave was told that there was no hope for him, and that he would have to take PAIN MEDS and other drugs for the rest of his life.  Among other problems, he was told he had severe DEGENERATIVE ARTHRITIS and SPINAL STENOSIS. 
After talking to him about it almost a year ago, Dave finally took me up on the invitation to see if I could solve his chronic neck pain.  Because his range of motion was so restricted (and had been for over 20 years), I did a "Before and After" video, thinking that I could change both his range of motion and his pain levels quickly. 
One of his chief complaints was that while CHIROPRACTIC ADJUSTMENTS were one of the only things that really helped him, the results would never last more than a few hours — maybe a day if he was lucky. This is a classic sign of of FASCIAL ADHESIONS, and almost always indicates that Scar Tissue Remodeling would be appropriate. Bear in mind that these two videos were shot yesterday afternoon, about 15 or 20 minutes apart. Also remember that Dave had been a chiropractic patient for years.
THREE YEARS OF CHRONIC BACK PAIN IN A YOUNG MAN
SOLVED!
Patients like Stephen are the reason that I love practicing in the rural Ozarks of southern Missouri. I have known him from back when he was a youngster in grade school, and know most of his family and extended family as well. Back in November, Stephen came to me worried about the fact that he had been dealing with major low back pain for about three years time, and nothing had helped it (including a few adjustments by yours truly). As crazy as it sounds, Stephen — a fit and healthy farm-raised young man in his early thirties — could barely touch his knees, and was worried about losing his job.
We took a few minutes and checked him for FASCIAL ADHESIONS of his THORACO-LUMBAR FASCIA.  He was loaded with them.  Before yesterday, I had not seen Stephen since I treated him eight months ago.  Watch his testimonial!  By the way, if you enjoy our VIDEO TESTIMONIALS, just click on the link to see dozens more.
CHRONIC LOW BACK PAIN VIDEO TESTIMONIAL