THE PROBLEM OF ANTIBIOTIC
RESISTANCE AND SUPERBUGS
NO WORRIES: THE GOVERNMENT IS COMING TO THE RESCUE!
(

Implementation of Executive Order 13676)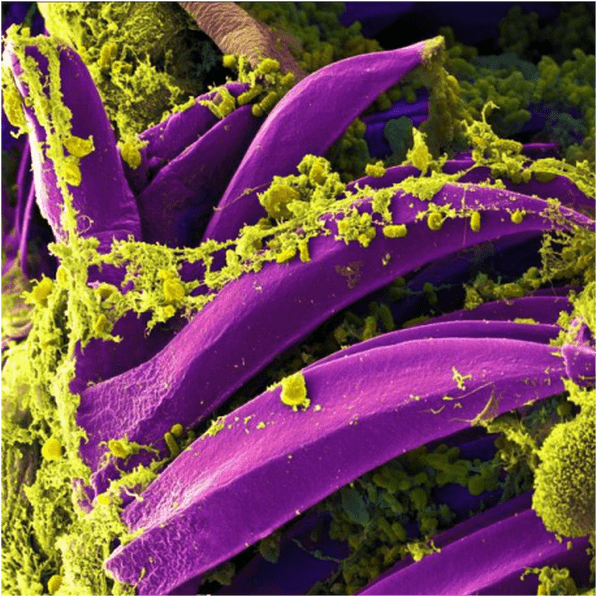 "
Antibiotic resistance that turns ordinary disease-causing bacteria into illnesses that can't be controlled could bring about the "next pandemic," Centers for Disease Control and Prevention Director Tom Frieden warned at a National Press Club event Tuesday."
From the July 22, 2014 issue of USA Today (
Antibiotic Resistance Could Be 'Next Pandemic,' CDC Says
)
"
Antimicrobial resistance

is a world-wide problem and increases the difficulty of treating a variety of infections. Each day, every year in the United States, millions of Americans face a major threat from infections caused by bacteria that are resistant to antibiotics.
"
Dr. Steve Solomon from the November 10, 2011 issue of the
CDC's Safe Healthcare Blog (
Government Takes Action to Combat Antibiotic Resistance
)
"
Drug-

resistant

'superbugs' may lead us into a post-

antibiotic

era,

CDC

Director Dr. Tom Frieden says. Frieden said if the current trends continue, 'the medicine cabinet may be empty for patients who need them in the coming months and years.' To avoid what Frieden calls a 'post-antibiotic' era, where none of the existing drugs work anymore and new ones haven't been approved, the CDC has created a four-step plan to stem the tide of antibiotic resistance."
From the September 17, 2013 CNN article by Miriam Falco (CDC Sets Threat Levels for Drug-Resistant 'Superbugs')
"On Wednesday [a week ago yesterday], CDC director Thomas Frieden, MD, MPH, asked the House Committee on Appropriations for $283 million — an increase of $264 million from last year — to fight antibiotic resistance." From a recent MedPage Today article by Shannon Firth
"In the vast majority of cases where antimicrobials are used, the microorganisms have found a way to evade or resist the antimicrobial agent. Resistance occurs wherever antimicrobials are used — in the community, on the farm, and in healthcare." CDC Director, Dr. Thomas Frieden speaking to the House Subcommittee on April 28, 2010
"In 1976, Stuart Levy of Tufts led perhaps the only prospective study to investigate whether small amounts of antibiotic use in livestock could lead to the spread of resistant bacteria to humans. His team began feeding tetracycline to some chickens on a small farm in Sherborn, Massachusetts, that had never before used antibiotics in animals. Within a week, tetracycline resistance appeared in the chickens' gut bacteria, and then in untreated chickens in neighboring pens—and, a few months later, in the intestinal flora of the farmers. Even more alarming was the fact that with time, the tetracycline-resistant bacteria also developed resistance to other, unrelated antibiotics to which they had never been exposed." From last Spring's article by Katherine Xue (Superbug: An Epidemic Begins) in Harvard Magazine
Antibiotic Resistance is not only a problem in the United States, but around the world as well. However, like nearly all the CHRONIC DEGENERATIVE INFLAMMATORY DISEASES, it's a problem that is and continues to be largely self-inflicted. In other words, even though solving this problem is not rocket science, it has proven difficult (impossible might be a better word) because people (doctors included) don't really like to change their bad habits. But leave it to our government to figure out how to spend an additional 1.2 billion of your hard-earned dollars thanks to Barrack Hussein Obama's illustrious "National Action Plan to Combat Antibiotic-Resistant Bacteria". The plan was released last week and contains some of the following highlights.
Oh; we might see some benefit from this latest of Executive Orders. But the reality is, aside from spending tax dollars on things we both should have been doing and claimed to have been doing for a very long time (and have known about for longer than that), Obama's plan is not going to accomplish much. I mean; for Pete's sake — they don't even say anything in this post about the relationship between SUGAR AND INFECTION — a heck of a problem considering our national explosion of DIABETES and METABOLIC SYNDROME.
Obama's plan says that, "the emergence of drug resistance in bacteria is undermining our ability to treat bacterial infections and perform a range of modern medical procedures". Really? Using the word "emergence" implies that this is a brand new problem. It's not. Realizing this means that if you expect more of the same-old-same-old from the government's "new" plan, then you won't be disappointed when that's all you get — especially once you realize that this plan was essentially already in place (see CDC website Antibiotic Resistance Threats in the United States, 2013 and this February's Antibiotic Resistance Solutions Initiative Costs $264M: A Comprehensive Response).