BRAND NEW RESEARCH LINKS PCOS TO A WIDE VARIETY OF PSYCHIATRIC DISORDERS: (ANXIETY, DEPRESSION, ADHD, AUTISM, BIPOLAR…..)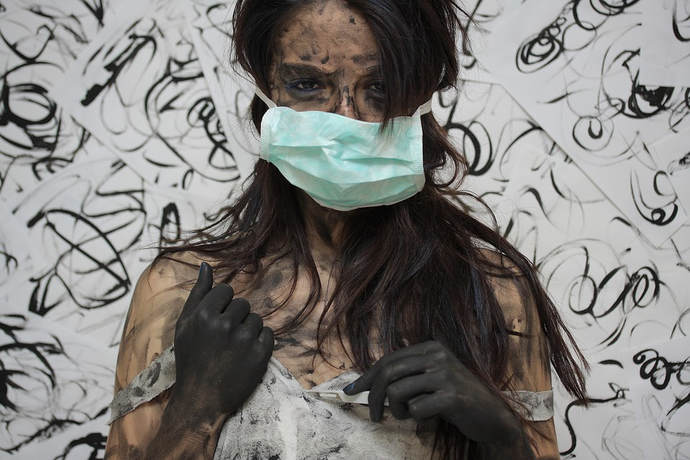 "Polycystic ovary syndrome was confirmed according to the ultrasonographic criteria of Adams and by clinical parameters. 57% presented at least one psychiatric diagnosis. Among them, the prevalence of mood disorder reached 78%. The most prevalent diagnostics were major depression (26.4%) and bipolar disorder (11.1%)." From the November 2010 copy of Comprehensive Psychiatry (Prevalence of Psychiatric Disorders in Patients with Polycystic Ovary Syndrome)
"Polycystic ovary syndrome (PCOS) is a common endocrine disorder in women of reproductive age. Obesity, hirsutism, acne, menstrual disturbances and infertility play important roles in lowering the quality of life in women with PCOS. Depression and anxiety are more often observed in patients with PCOS than in healthy women." From a 2012 issue of Endokrynologia Polska (Psychiatric Disorders Related to Polycystic Ovary Syndrome)
"Polycystic ovary syndrome (PCOS) is one of the most common endocrine disorders among women and affects 5% to 10% of women of reproductive age. PCOS might increase the risk of depressive disorder, anxiety disorder, and sleep disorder." From the May 2014 issue of PLoS One's study, Risk of Psychiatric Disorders following Polycystic Ovary Syndrome: A Nationwide Population-Based Cohort Study
"Polycystic ovary syndrome (PCOS) is the most prevalent endocrine disorder among fertile women. Studies show reduced quality of life, anxiety, depression, body dissatisfaction, eating disorder, and sexual dysfunction. PCOS women have relevant personality and psychiatric disorders, when compared with normal subjects. 4.1% schizoid, depressive, sadistic, passive–aggressive, and masochistic, 6.1% avoiding, 12.2% dependent, 20.4% histrionic, 16.3% narcissistic, 2.0% OCD, 10.2% anxiety, 2.0% somatoform / bipolar disorder, 16.3% major depressive disorder.  44.9% delusional disorder and 4.1% thought disorder.

Rorschach test's results show 53.1% reduced coping abilities and social skills, 55.1% depression, 30.6% perceptual distortion and cognitive slippage, 24.5% constantly alert and worry, 8.1% at risk for suicide, and finally about 50% of our patients had chronic stress."  From the November 2014 issue of Frontiers in Endocrinology (Personality and Psychiatric Disorders in Women Affected by Polycystic Ovary Syndrome)
"Polycystic ovary syndrome (PCOS) is the most common endocrine disorder that women experience during their reproductive years and is associated with many psychiatric disorders. Prevalence for all comorbid psychiatric disorders was 50%. The most common psychiatric disorder was major depression (33%), followed by generalized anxiety disorder (13.6%) and binge‐eating disorder (6.8%)." From the April 2015 copy of the Journal of Obstetrics and Gynecological Research (Psychiatric Comorbidity in Women with Polycystic Ovary Syndrome)
"Polycystic ovary syndrome (PCOS) and its characteristic symptoms have been associated with physical and psychological issues in women of reproductive age. The prevalence of anxiety (13.3% vs. 2.0%) and depression (27.5% vs. 3.0%) was higher in patients with PCOS compared to the controls. Patients with PCOS had decreased quality of life." From the February 2017 issue of the Chinese Medical Journal (Increased Risk of Psychiatric Disorders in Women with Polycystic Ovary Syndrome in Southwest China)
Two days ago the Journal of Clinical Endocrinology and Metabolism published a study from the UK's Cardiff University titled Polycystic Ovary Syndrome is Associated with Adverse Mental Health and Neurodevelopmental Outcomes.  If you have been following my site you are already aware that PCOS us the most common female problem in the US, as well as our number one cause of INFERTILITY.  You would likewise know that almost 1 in 10 Americans are being medicated for DEPRESSION. 
Knowing that both these common conditions (infertility & Depression) fall under the blanket of 'INFLAMMATORY DISEASES', we cannot be surprised that peer-review has been linking them together for at least a decade.  But as you've seen if you read the quips at the top of the page, the problems goes well beyond Depression.  This recent study showed connections to several other psyche disorder as well.
Women with PCOS were more than twice as likely to end up bipolar than non-PCOS women.  "Compared to control set 1, baseline prevalence was 23.1% versus 19.3% for depression, 11.5% versus 9.3% for anxiety and 3.2% versus 1.5% for bipolar disorder."  The thing that shocks me most about these stats is that nearly 1 in 5 women in the control group had Depression. 
It's a sad example of just how far and how fast our society is descending into a STEW OF CHRONIC SYSTEMIC INFLAMMATION (the authors indicated that they "weren't especially surprised by our findings").  Apparently both PCOS and Depression are becoming the 'new norm'.  Discussing this study for Medpage Today (PCOS May Compromise Mental Health), Kristen Monaco said this of PCOS as related to both ADHD and AUTISM.
"In a subanalysis of children born to patients with PCOS and matched controls — including a total of 17,847 births — these offspring had a higher prevalence of both ADHD and autism spectrum disorder compared with children born to mothers without the condition."
What can we decipher from today's post? Only that inflammation is the driving force behind almost every problem you can name, including both hormonal and mental health issues. And it's not only affecting this generation, it's affecting the next generation as well. If you are interested in effectively addressing inflammation, with the goal of improving your overall health, at least take a look at THIS POST. Be sure to stop by our FACEBOOK PAGE and show us some love while you're at it.