INFLAMMATION
PUTTING OUT THE FIRE IN YOUR BODY
It's one thing to put out a house fire or a burning barn. If you can't get the fire put out via conventional means (usually dousing them with water), they'll eventually run out of fuel and burn themselves out. But what about a fire that has a perpetual fuel source —- a fire that burns and burns and burns and burns? You have to find a way to remove the source of fuel from the fire, because no matter how much you douse it, you'll never get it put out. The same scenario occurs in your body in the form of something called Inflammation. Unfortunately, I don't find very many people (maybe 1 in a 1,000) who really understand what Inflammation does, what it is, where it comes from, what drives it, or the ugly 'whole body' consequences of letting it burn like a wildfire through your body.
INFLAMMATION
is the name doctors have given a group of chemical compounds made by your own Immune System. That's right. Inflammation is made by your own body and part of a normal healing process, allowing for intercellular communication. The problems occur when we get too many of these chemicals coursing through the blood stream and spreading throughout the entire body at one time (
HERE
). This is because the biggest portion of disease processes known to man (
C
hronic
I
nflammatory
D
egenerative
D
iseases — by far the largest disease category on the planet) are the direct result of inflammatory processes. Some of these include
LEAKY GUT SYNDROME
,
DIABETES
,
CANCER
,
OBESITY
, Heart Disease and
HIGH CHOLESTEROL
,
ARTHRITIS
,
ALZHEIMER'S
,
GLUTEN SENSITIVITY
,
ALLERGIES
, most
AUTOIMMUNE
&
ENDOCRINE DISEASES
, and even
DISC HERNIATIONS
.
And this doesn't even begin to address all of the diseases that either have "itis" in their name (itis is Latin for inflammation) or the term being used outright, as in the case of
INFLAMMATORY BOWEL DISEASE
. The truth is, I'm just getting warmed up as the list is limitless. As always, the real question is how can it effectively be dealt with?
How do doctors go about treating Inflammation or inflammatory problems / diseases? Mostly they prescribe drugs that cover the symptoms without addressing the underlying cause(s) of those symptoms (inflammation). Very often, the drugs that are used are chosen for their anti-inflammatory effects. If you know anything about this class of drugs, you realize that it can be problematic, with numerous serious side effects (HERE). But what other problems do these drugs present as far as dealing with Chronic Inflammatory Degenerative Diseases are concerned? I'm glad you asked.
WHAT IT TAKES TO SQUELCH THE FIRE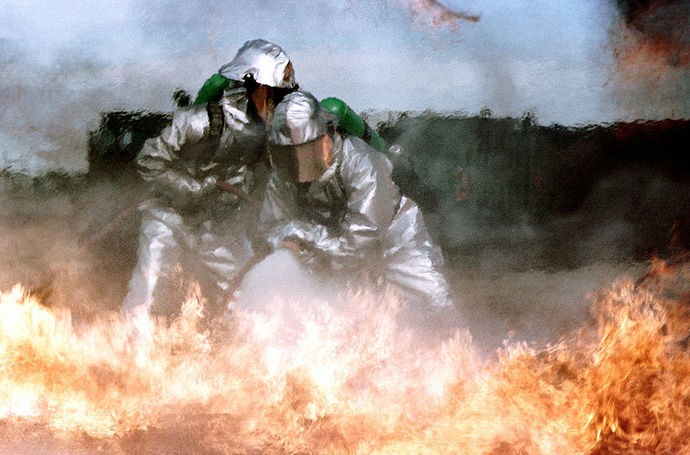 Beyond the obvious side effects seen in the previous link, there is another serious drawback to using drugs as your main defense against inflammation. Remember our opening paragraph about the fact that effective firefighting involves removing the fuel source? This is true when talking about inflammation as well. You can take anti-inflammation drugs til the cows come home (and sometimes they may even reduce your symptoms), but if you do not figure out a way to remove the
source
of the inflammation, ultimately you are spinning your wheels. This is not only true of drugs, but true of anti-inflammatory supplements as well (
HERE
and
HERE
are great ones).
All of this begs the question of how to best go about removing (or at least reducing) excess inflammation from our bodies? True reduction of inflammation and inflammatory processes in your body is not something your doctor can do for you. It's something you are going to have to do on your own. I've broken it down for you into a few easy-to-understand steps; steps that if you follow, you could very well see a huge reduction of your symptoms —- even if you are dealing with the dreaded MUPS.

For a much more comprehensive on solving your own health issues, make sure to take a look at THIS POST. I would never suggest that it is the solution to everything. However, it has some cool ideas and should provide you a starting point.