ABC's NIGHTLINE PROGRAM TACKLES
CHRONIC PAIN AS IT RELATES TO RESTRICTED FASCIA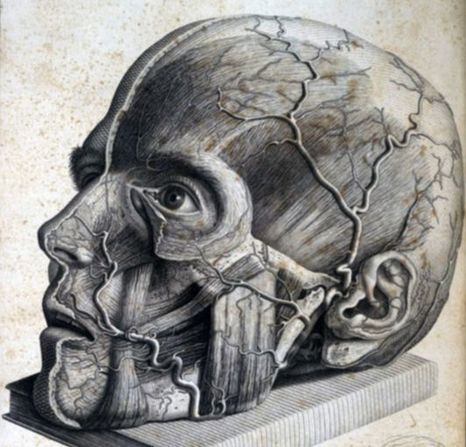 "
My research program centers on the role of connective tissue in chronic pain and in the mechanisms of acupuncture, manual and movement-based therapies. My studies have shown that mechanical tissue stimulation…. causes dynamic cellular responses in connective tissue.

We also have shown that connective tissue fibroblasts actively participate in the regulation of connective tissue tension, and that connective tissue is abnormal in human subjects with chronic low back pain. Using a rodent model of connective tissue inflammation in the low back, my research group also showed that in vivo stretching can improve gait, mechanical sensitivity and local connective tissue inflammation."
Dr. Helene Langevin from the University of Vermont website
. FYI, Fibroblasts are "builders" of Connective Tissues.
HERE
is an article I put together on Tissue Restriction and its relationship to low back pain, and HERE is an article I did on Dr Langevin.
On Friday evening, ABC's "Nightline" ran a segment (MELT Method: New Way of Relieving Chronic Pain) that tackled the issue of Chronic Pain as it relates to Fascia by talking about the pain relief program (MELT Method) put together by SUE HITZMANN. Some of the facts about CHRONIC PAIN and FASCIA that were presented on this program included……
Nightline goes on to talk more about Fascia. They even interviewed Dr. Helene Langevin, a Harvard-trained neurologist / endocrinologist from the University of Vermont (she is responsible for these ridiculously amazing ten second videos — HERE). Langevin, along with the venerable Dr. Ingber, are two of the growing number of elite physicians and researchers who believe that FASCIA plays a huge role in the development of all sickness, disease, and Chronic Pain (HERE). Listen to what the program goes on to say about Fascia and the way that it CONNECTS EVERY PART OF YOU TO EVERY OTHER PART OF YOU.
"….A part of the body that most of us have never even heard of, a connective tissue called fascia. Connective tissue is flexible scaffolding under your skin. It's where collagen is produced in the body. It plays major roles in everything from keeping your skin lifted to giving joints shock absorption to giving muscles balanced…. It forms a network in the body, connects everything with everything else. It might play a role in the interface between body systems."
When the chips are down, however, the only thing that really matters with whatever treatment is being done is results. Listen to what Nightline says about the results of breaking Fascial Adhesions. "Plenty of people say they feel an immediate difference." "Immediate difference." That is the goal in my clinic (HERE are three examples). No matter what some might tell you, it's not a pipe dream (HERE).
While I agree with what they are saying, and adamantly promote what they are doing, foam rollers are not necessarily the panacea that Nightline made them out to be. The worse the adhesions, the greater the chance you are going to have them broken up with methods that are more intense than foam rollers — possibly MUCH MORE INTENSE. The beautiful thing is, however, there is no downside to using foam rollers or similar. The worst thing that could happen is that it doesn't work as advertised. If you are interested in DIY information on how to prevent SCAR TISSUE (HERE) from forming in the first place, as well as the the best ways to deal with it if it does manage to form, HERE is the page to visit.