CHRONIC NECK PAIN

BEFORE TREATMENT / AFTER TREATMENT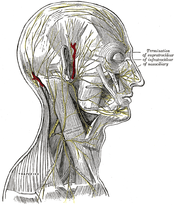 Johnathan Evans is one of the nicest and most hard working guys you would ever hope to meet. Only 28 years old, when I first met him, he had been dealing with
CHRONIC NECK PAIN
ever since a severe
MVA
when he was a freshman in high school. Needles to say, he ended up with
WHIPLASH
. Things got substantially worse about 4-5 years ago after he wrecked a tractor. It's been so bad that for years Johnathan has been getting 2-4 hours a sleep a night because of the incredible amount of neck pain he has been living with.
The thing is, he has tried Chiropractic Adjustments in the past. No real benefit. He simply learned how to put up with the pain. Like his dad, he is as tough as rawhide. But there comes a point where you come to the realization that if things are this bad at 28, what is it going to be like at 38? Or 48? Or 58? I don't care how tough you are, CHRONIC PAIN will eventually wreak havoc with your life. Take just a few minutes to watch these two videos. The second one was shot Friday; exactly two weeks (and one single treatment) after the first.
By the way, I am kicking myself. I did not get out of the office Friday evening until almost 7:00. This was due to treating a gal who has been struggling with severe, Chronic Neck Pain since a 7 end-over-end car wreck that happened over 20 years ago, which left her with a horrendous amount of Neck Pain. Despite having tried virtually everything under the sun, during the course of treatment, her range of motion in her neck went from crappy to essentially normal in about 15 minutes. The video will be up when I see her again.
| | |
| --- | --- |
| CHRONIC NECK PAIN: BEFORE | CHRONIC NECK PAIN: AFTER |