GLUTEN SENSITIVITY AND AUTOIMMUNITY
AN AMERICAN EPIDEMIC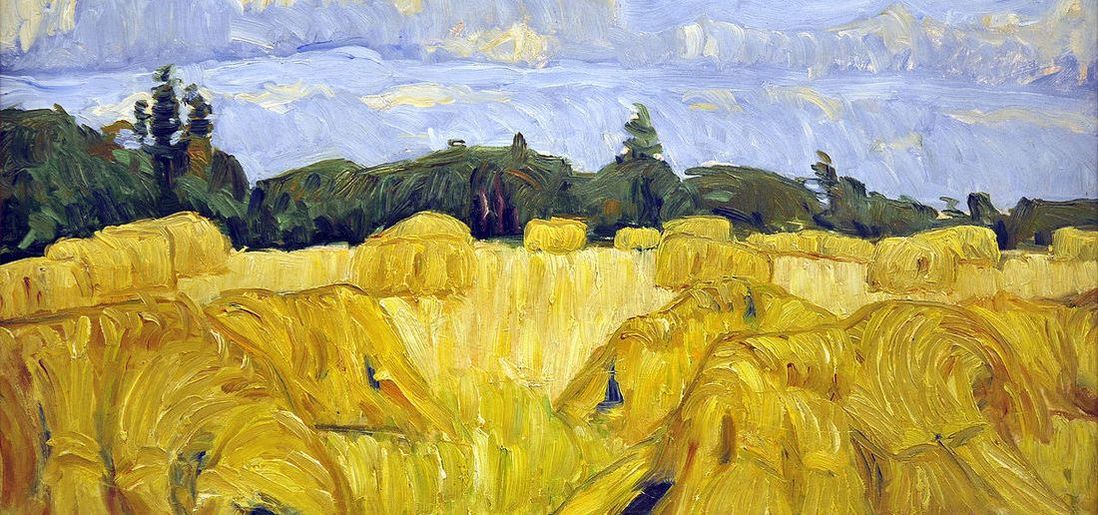 Although I touched on this topic a bit in PART I of the Gluten Series, it bears repeating. There is a

huge

link in the scientific literature between Autoimmunity and Gluten Sensitivity. In fact, if you go to Pubmed, Medline, or any of the huge databases for medical / scientific research and plug in your disease of choice, plus "gluten", you are likely to find hundreds (possibly over 1,000) studies on the subject (tomorrow's blog). Be warned; these studies are not coming from the alternative health field. They are coming straight out of the most prestigious medical institutions and universities around the world!

This discussion begs the question; how many Americans are affected by Autoimmunity? Although according to current (conservative) statistics, at least 20% of the entire population has some form of AUTOIMMUNE DISEASE, I have seen some experts put the number at closer to 50%. What are Autoimmune Diseases? They are health problems that arise when your body recognizes itself (or more accurately, parts of itself) as foreign invaders. Once the body recognizes a part of itself as foreign, it begins to make antibodies against itself and starts attacking its own cells, tissues, glands, or organs. As you can imagine, this can be disastrous.

It's only recently that GLUTEN has been recognized as a causal factor in Autoimmunity (most often via a LEAKY GUT). As far as Gluten was concerned, it was believed that a small percentage of people (1 in 5,000) had Celiac Disease (diagnosed by small intestine damage upon biopsy), and lots and lots of people had Autoimmune Diseases whose causes were largely unknown — and that was that. Two separate and unrelated entities. We now know better.

Until recently, this phenomenon of immune reaction against neural tissue, in particular the cerebellum, was attributed to vitamin deficiencies and not to immunological pathogenesis. During the past five years, based on overwhelming evidence of immune pathogenesis involving organs other than gut and skin, many scientists have begun to re-evaluate the notion that gluten sensitivity is solely a disease of the gut. Other organs suspected of involvement include: the joint, the heart, thyroid, bone, the brain cerebellum, and the neuronal synapsins….. Although it is believed that the prevalence of Celiac Disease is one in one hundred, for every symptomatic patient with Celiac Disease there are eight patients with Celiac Disease with no GI symptom. In addition 10% of the healthy population have significant elevation in gliadin antibody but no obvious classic disease manifestations. In our laboratory, when the blood of these individuals is tested against different tissue antigens (joint, myosin, endothelial cell, bone antigens, myelin basic protein, cerebellar and synapsin peptides) more than 90% of them exhibit elevation in IgG, IgM and IgA antibodies against one or all these organ-specific antigens. Therefore, gluten sensitivity beyond the gut can induce multi-organ system disorders. Gluten researchers Dr. Aristo Vodjdani & Dr Tom Bryan, The Immunology of Gluten Sensitivity Beyond the Intestinal Tract. Notice the highlighted portions of this quote. Researchers are finding antibodies against all sorts of the subject's own tissues — as a reaction to gluten. This is the rule with Gluten Sensitivity and Autoimmunity —- two sides of the same coin!

Oh, and one other thing to remember about Autoimmune Diseases. They travel in packs —- like wolves. People that have one are just as likely to have many. This is because Autoimmunity is a problem not with the organ, gland, or tissue being attacked, it is a problem with the Immune System —- of which 80% IS FOUND IN THE GUT. Once the conditions are ripe for one Autoimmune Disease, they are ripe for any and all Autoimmune Diseases!

And women, be warned; almost all of the following diseases affect you more than men —- most, far more. For example, Lupus affects 1.5 million Americans —- 90% of them women. And because of our cruddy diets and sedentary lifestyles, Autoimmune Diseases affect a disproportionate number of Americans when compared to the rest of the world. For example, of the 5 million world-wide cases of Lupus, 1.5 million are Americans. In other words, we have about 2-3% of the world's population, and about 30% of its Lupus. Is Lupus serious? A dear friend's first wife died of Lupus over a decade ago. It is the disease that most people seem to associate with Autoimmunity. However, it is just one of a shockingly long list (the list is in no particular order).
LIST OF AUTOIMMUNE CONDITIONS
Type I Diabetes

(The prestigious medical journal

Diabetes

recently had this to say about TYPE I DIABETES, "

There is a growing body of evidence that diet may play a role in the development of type 1 diabetes, through influencing gut flora

[bacteria]

, intestinal permeability, and immune function in the gut; wheat in particular has been shown to have a connection to the development of type 1 diabetes, although the relationship is poorly understood

.

"). I talked about this phenomenon in my blog series on DYSBIOIS. Bear in mind that the same things are being said about many of the other diseases on this list as well. Don't fail to understand why gut health is such a big deal. 80% of your entire Immune System lives in your gut / digestive tract (

HERE

).
IBS (Irritable Bowel Syndrome is thought to affect at least 50 million Americans, and is an Autoimmune Disease that causes bloating, gas, cramps, and alternating constipation and diarrhea (HERE).
Hashimoto's Thyroiditis

(Autoimmune Hypothyroidism — affects as many as 30 million Americans —

SEE HERE

. It is arguably the most common Autoimmune Disease in the US. By the way, 90+% of

all

American hypothyroidism is Autoimmune — Hashimoto's)
Grave's Disease

(Hyperthyroidism — same link as above)
Eczema

aka

Atopic Dermatitis

(10% of the population and increasing, suffer with this problem (HERE). If either parent had it, your child has an 80% chance of developing it.)
Psoriasis

(7.5 million Americans have it — HERE.)
Contact Dermatitis

(depending on whose statistics you believe, between 1% and 15% of the population has this. If we split the difference, over 20 million Americans have this problem.)
Urticaria / Hives

(an estimated 60 million Americans suffer with hives at some point in their lifetime. A recent study says that, "

The majority of patients with chronic hives have an unknown

cause. Perhaps as many as 30–40% of patients with chronic idiopathic urticaria will, in fact, have an autoimmune cause.

" This means that at least 25 million Americans have had or will have Autoimmune Hives in their lifetime.) HERE is my post on skin conditions in general.
Interstitial Cystitis / Painful Bladder Syndrome

(6-8 million Americans have this. A 2007 edition of the

Cleveland Clinic Journal of Medicine

said that, "Up to 12% of women may have early symptoms of IC/BPS.") HERE is more information.

Atopic Allergies

(40 to 50 million Americans suffer with this problem. More on ALLERGIES.)
Lupus

(1.5 million Americans deal with Lupus.)
Ankylosing Spondylitis

(approximately 1% of Americans have some form of this disease.)

Rheumatoid Arthritis

(over 3 million Americans have this — HERE is some new information on RA.)
Polymyalgia Rheumatica (This is the second most common "Rheumatic" Autoimmune Disease — just behind RA above. HERE is my post on the topic.
ALS

(Lou Gehrig's Disease — 30,000 Americans deal with this deadly problem.)
Numerous Kinds of Anemia

(The stats on the various forms of anemia are crazy. HERE is more information for those interested.)
Peripheral Neuropathy

(over 20 million Americans have this problem —- unless you add in RLS, which more than doubles the number. Some of these include things like Carpal Tunnel Syndrome and Raynaud's Phenomenon. HERE is more information on the topic.)
Parkinson's Syndrome (I have to be careful because it runs in my family HERE).
Restless Leg Syndrome

(Why do you see so much about RLS these days? Because 35 to 40 million Americans have RLS —- a form of Peripheral Neuropathy.)
Cancer

(Cancer kills nearly 600,000 Americans per year. More on CANCER.)
Celiac Disease

(full blown Wheat Intolerance —- 1 in 100 Americans affected —- maybe much more, as only 1 or 2 percent of these actually get diagnosed (HERE). Between 1 in 3, and 1 in 2 Americans have some degree of Gluten Intolerance or Sensitivity. As crazy as it sounds, if you look at the numbers on this list, it could actually be higher.)
Berger's Disease

(an estimated quarter million Americans have this.)
Erythema Nodosum (An inflammation of the fat cells under the skin characterized by tender red nodules or lumps that are most typically seen on the shins. This is a common "

early sign

" of numerous other Autoimmune Diseases such as Rhumatoid Arthritis, Crohn's Disease, Sarcoidosis, etc)
Gastritis

— H. Pylori Infection

(half the world's population has the bacteria, although only about 20% of these have stomach ulcers. This means that about 30 million Americans have Autoimmune Gatritis. More on H. PYLORI.)
Multiple Sclerosis

(half a million Americans have MS — maybe more)
Dermatitis Herpetiformis

(about a million Americans have this. If you have it, you have Celiac Disease.

The American Family Physician Journal

said this in 1998, "

Untreated, the severity of DH can vary significantly over time, it is presumed, in response to the amount of gluten ingested.

")
Myositis, Polymyositis (a form of MD) & Dermatomyositis
Ménière's Disease

(The

National Institutes of Health

estimates that about 615,000 people in the US have Meniere's Disease and that 100,000 new cases are diagnosed every two years.)
Raynaud's Phenomena

(10% of the population has this problem. The Raynaud's Association says on their website that, "Some researchers estimate as many as 20% of all women in their childbearing years have Raynaud's.")
Sjögren's Syndrome

(affects 4 million Americans)
Alopeica Areata

(affects 6 million Americans)
Scleroderma

(affects between 300,000 and half a million Americans. If you have this, you will also have problems with diseases from the Rheumatoid Arthritis family)
Sarcodoisis

(affects 60,000 Americans)
Ulcerative Colitis

(affects 1.5 million Americans. HERE is a ton of information on Gut Health.)
Vasculitis

(affects just under 1% of the population —- 3 million Americans)
Fibromyalgia

(Experts are not sure. It acts much like a typical Autoimmune Disease, but no one has yet found the connection. There is speculation that it could be an autoimmune reaction against certain neurotransmitters. More on FIBROMYALGIA.)
Hundreds — Maybe thousands of others that we have yet to figure out the autoantigen.
I would assume that some of these stats flat-out shocked you! Not just the sheer numbers of Americans with Autoimmune Diseases (my simple list does not come close to telling the whole story), but the realization that things like Gastritis, Peripheral Neuropathy, Restless Leg Syndrome, Anemia, and the vast majority of Thyroid Dysfunction are all Autoimmune Diseases —– most of which are severely affected by gluten! By the way, did you notice that the numbers do not add up. If only 20% of the population is Autoimmune, it means that 60 million Americans have all of the diseases listed above. It simply does not add up, unless these 60 million people all have multiple Autoimmune Diseases — a distinct possibility. However, I think it makes it quite likely that more than 20% of the population is dealing with Autoimmunity!
CRITICAL FACT:
REMEMBER: THE DISEASES LISTED ABOVE ARE TWO SIDES OF THE SAME COIN. IN OTHER WORDS, THEY ARE SIMPLY DIFFERENT MANIFESTATIONS OF THE SAME UNDERLYING HEALTH PROBLEM —- AUTOIMMUNITY. IF YOU FAIL TO UNDERSTAND THE SERIOUSNESS OF AUTOIMMUNITY, AND DO NOT REALIZE THAT AUTOIMMUNITY IS NOT A PROBLEM WITH THE ORGAN / GLAND/ TISSUE BEING ATTACKED; BUT IS INSTEAD A PROBLEM WITH THE IMMUNE SYSTEM ITSELF; YOU WILL NEVER GET YOUR HEALTH PROBLEMS UNDER CONTROL! FOR EVERY AUTOIMMUNE PROBLEM THAT YOU MANAGE TO MEDICATE TO INVISIBILITY, THERE WILL BE THREE MORE CROP UP TO TAKE ITS PLACE. THIS IS THE WOLF-PACK THAT IS AUTOIMMUNITY!
Lets use eczema as an example of this phenomenon. Many children have this problem (10% of the American population), which typically goes away in adulthood. Although the eczema usually goes away, the underlying Autoimmunity did not. That is why left unchecked, this child will become an adult who might not have eczema any longer, but struggles with Psoriasis, Restless Leg Syndrome, Hypothyroidism (90% of which is Hashimoto's), Rheumatoid Arthritis, and Colitis. When she eventually dies of CANCER (yes, many believe it is also an Autoimmune Disease), the medical community never thinks twice about underlying Autoimmunity. This is after making millions of dollars (not an exaggeration!) off of her and her insurance companies over the course of her lifetime. Don't kid yourself. You can tell from looking at the list above that Autoimmunity is a veritable gold mine for the medical community!