FINANCIAL CONFLICT OF INTEREST INSIDE THE FDA:
MEDICAL RESEARCH IS A FARCE WITH THE FOXES GUARDING THE HEN HOUSE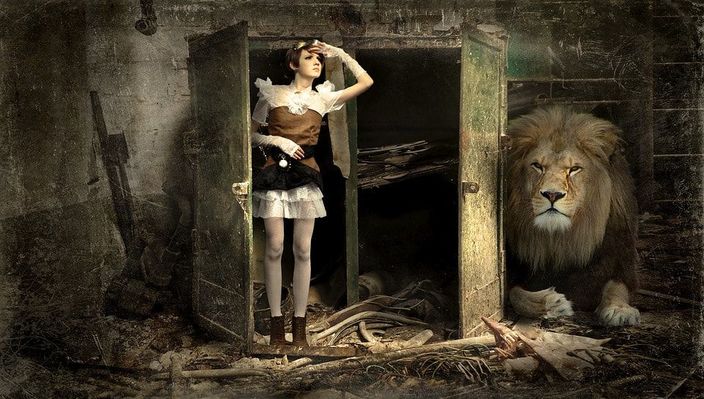 "He's the ultimate industry insider." Harvard Political Science Professor and expert on the FDA, Dr. Daniel Carpenter
"Dr. Califf ran a multimillion-dollar clinical research center at Duke University that received more than 60 percent of its funding from industry, where he founded and ran a $200 million center that manages clinical drug trials in more than 65 countries. He has written scientific papers with pharmaceutical company researchers, and his financial disclosure form last year listed seven drug companies and a device maker that paid him for consulting and six others that partly supported his university salary, including Merck, Novartis and Eli Lilly.

A conflict-of-interest section at the end of an article he wrote in the European Heart Journal last year declared financial support from more than 20 companies." From Sabrina Tavernise's September 19 article in the New York Times (F.D.A. Nominee Califf's Ties to Drug Makers Worry Some)
When it comes to "EVIDENCE-BASED MEDICINE" concerning drug research, the only thing we can be completely sure of is that you must be extremely cautious about trusting it. This is particularly true with the absurd amount of financial conflicts-of-interest present between the medical research community and the pharmaceutical industry.
Dr. Marcia Angell found this out the hard way when was forced out after two decades as the editor or the New England Journal of Medicine, after running a scathing editorial (expose might be a better word) about this problem back in 1998 (HERE). Suffice it to say that in the nearly two decades since, the problem has not gotten any better — it's simply becoming "mainstream" — the 'norm' if you will. If you want proof of this, just click the first link on the page and start scrolling.
The FDA has likewise been shown to be untrustworthy (HERE). And now we find out that Dr. Robert Califf, a research cardiologist who is renowned for his financial ties to BIG PHARMA as much as his innovation in the pharmaceutical industry, has been nominated by our President to be the new head of the agency designated to protect us from such things — the Food & Drug Administration. Like I said, the foxes continue to guard the hen houses.
From all indications, Califf is a great guy — someone that I would likely enjoy spending a day with on the CURRENT RIVER. In fact, when MedPage Today's Molly Walker wrote a recent article (Friday Feedback: Robert Califf's Potential Impact on the FDA — What to Expect from the New Commissioner) where she interviewed three people considered to be big wheels in the medical and pharmaceutical fields, as well as a past vice president of the FDA, they simply gushed about him. Listen to what one of these individuals, Peter Pitts, formerly of the FDA, had to say.
As you read this (particularly the highlighted last sentence), you must understand what fascism is; the melding of big government and big industry. We see it in the US with Big Pharma, Big Oil, Big Tech, Big Media (the press included) and any number of others.
"President Obama has made the most important healthcare decision of his administration. The nomination of Rob Califf to be the next Commissioner of the FDA signals the beginning of a new era at the agency that regulates more than a quarter of the U.S. economy. Califf knows the issues and the players… It's more than time for the FDA to take its place in the center of the healthcare ecosystem…. Welcome to the era of entrepreneurial regulation. Entrepreneurial regulation means that the FDA can be both regulator of industry and its colleague in innovation."
But is Pitts' statement correct? Some of it is. Califf certainly knows the players — he's received a boatload of cash from them over the course of his professional career. But can someone who is so financially attached at the hip to the pharmaceutical industry really be unbiased when it comes to controlling and regulating one fourth of our economy ("Entrepreneurial Regulation" was the oxymoron that was used)?
Just read the first link in the second paragraph about the FDA and you'll quickly see what a pie-in-the-sky pipe dream this idea of entrepreneurial neutrality really is — not according to me, but according to the most current peer-reviewed scientific literature.
Bear in mind that conflict of interest does not mean that Califf is necessarily doing something or has done something wrong. Financial COI is simply the appearance that something improper could be going on. It's why nepotism is frowned on so greatly. Lo & Field defines COI as, "a set of circumstances that creates a risk that professional judgement or actions regarding a primary interest will be unduly influenced by a secondary interest."
Just in case you aren't sure what it's like to see hardcore scientific financial COI in black and white; HERE, HERE, HERE, HERE, HERE, HERE, HERE, and HERE are a few examples. Just make sure you are in the bathroom or have a barf bag ready while you are reading. As I have already shown you; even though people claim that they are not affected by these sorts of conflicted interests, studies show us otherwise (HERE is a biggie). So do the lives of career politicians.
As a side-note to this issue, word has it that one of the big things he will be going after is DANGEROUS ALTERNATIVE MEDICINE. And if you like our work, let your besties know about it on FACEBOOK.