PIRIFORMIS SYNDROME

86 YEAR OLD TAKES THE CURE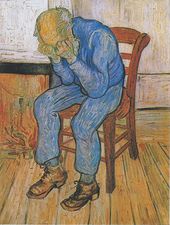 Yeah; I know — I can't use the word
cure
when talking about patients (the only thing that's '
cured
' is ham). It's not my word though; it's Bill's. After finding us online, Bill made the five hour trip from Broken Arrow, OK to bee seen for chronic butt / hip / leg pain (
PIRIFORMIS SYNDROME
) that was altering his life in a big way.
Yesterday, we received a letter in the mail from Bill with his hand-written testimonial. I had a blast visiting with this classy gentleman during the couple of hours I spent with him. By the way, as seems to be the norm for our long-distance patients (not to mention many of our local patients — HERE is a great example), Bill had been riding the MEDICAL MERRY-GO-ROUND prior to his visit here. I saw him one time on July 29th of this year.
Dr. Schierling,
Thank you for helping me get well. After your treatment I stretched my leg as best I could for about three weeks, with constant improvement. By the end of four weeks, I was able to lay aside the walker and the cane and walk normally. All the pain is gone and has not returned. I'm cured. I thank you for helping me, but all I did was follow your instructions. You get 100% credit. Thanks again.
Sincerely,
Bill Willett
Broken Arrow, OK
Thanks Bill, but God gets all the credit. As much as I enjoyed our time together, I sincerely hope I do not see you again. Keep doing what you are doing, and the sky is the limit.