JOHN OLIVER'S MEDICAL DEBT RANT AND AMERICA'S BURGEONING WAISTLINES
IS THERE A LINK?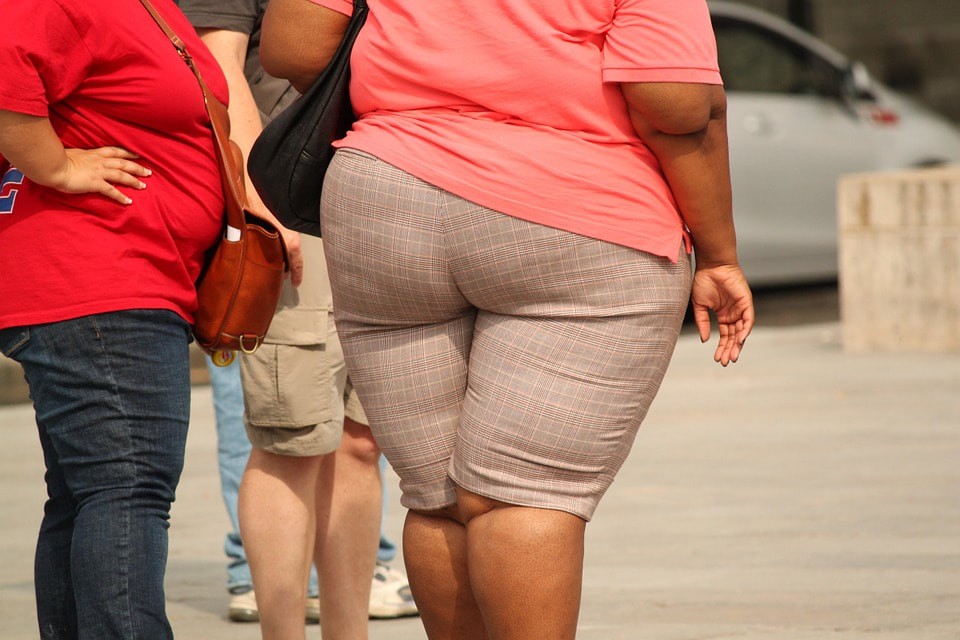 Although I have never watched JOHN OLIVER except for a couple things posted on YouTube, his rants are frequently reported as 'news'.  Just the other day, he bought fifteen million dollars worth of unpaid medical bills for $60,000 and forgave all of it.  For those keeping score, he paid less than one half of one percent of the original bill to acquire this debt (.4 cents on the dollar). 
Without getting into the debate over whether medical care costs too much (who could argue otherwise?), I want to tell you why this problem isn't going away any time soon — even if every single person in America were covered under the Affordable Care Act (Obama Care). It is easy to explain by looking at a study that came out on the same day.
The current issue of the Journal of the American Medical Association carried a study called Trends in Obesity Among Adults in the United States, 2005 to 2014. In this study we learned that American women have finally cracked the 40% rate for OBESITY. And if you happen to be a black or Hispanic woman, the numbers are higher still (50% higher for black women). What's the connection between the two stories?
In interviews for the Oliver story, people were, as you might expect, ticked off at the cost of medical care in America. I don't blame them. But whose fault is it? In other words, what is driving the marketplace? I realize that there are any number of reasons that people get sick (or injured) — many of them that will forever remain unknown. However, the majority of sick people in America have no one to blame but themselves. Think I'm being harsh? Let's look at the facts.
Inflammation is devastating our nation, not just mechanically (HERE), but as far as sickness and disease are concerned as well (HERE & HERE). Were you aware that obesity falls under the same category of illness as our nation's biggest killers (Chronic Inflammatory Degenerative Diseases)? That's right, the very same Inflammation that causes you to gain weight is the root cause of the diseases with the highest rates of morbidity and mortality, i.e. ARTHRITIS, CANCER, DIABETES, HEART DISEASE, AUTOIMMUNITY, etc, etc, etc. Stats like this don't even count health issues that simply make LIFE EMOTIONALLY PAINFUL. This is why obesity is just the tip of the proverbial iceberg. Writing in the same issue of JAMA, Harvard's David Ludwig (MD / Ph.D) agreed when he editorialized…..
"The new [obesity] rates signal a looming social and economic catastrophe…..   Obesity and poor quality diet predispose to all of the major chronic diseases, but these risks have been mitigated over the past few decades by an increasingly powerful and expensive array of treatments.  The data from the CDC report suggests that a tipping point has been reached, beyond which technological advances may no longer compensate. Indeed, higher resolution data shows that this trend has probably been underway for years….  Contrary to conventional perspective, recent research has shown that food affects hunger, hormones, and even genetic expression in ways that cannot be explained by consideration of calorie balance alone."
Pay attention as I walk you through what he is saying in this paragraph.
As you can see, there was a lot of meat in that cherry-picked paragraph. None of it matters if you don't put what you've learned into action. Ludwig tells us that according years of research, calorie restriction does not work. Just like I agreed with most of what he said about drugs, I would heartily agree with him here as well. However, you can change your life without starving yourself. It's really not as hard as you may have been led to believe. Study (THIS POST is a great starting point) and then sit down and create a WRITTEN PLAN. It's a matter of knowledge coupled with action steps.