A SATURDAY IN THE OZARKS
A few weeks ago, my kids and I made our annual two hour trip to some friends of ours. Why do my kids love going to their
farm so much? Could be that it's on the

CURRENT RIVER

, close to

BLUE SPRINGS

. Could be the fact that you cross the creek several times over the course of their 10 mile driveway that is "

supposedly

" a county road. Or it could just be that it is one of the most fabulous places in the Ozarks.
THE ROAD TO SPINNER'S FARM —- THIS IS THE BEST SECTION OF IT. DON'T PLAN ON DRIVING A CAR, AS SOME SECTIONS ARE MORE LIKE A LOGGING ROAD (NOT TO MENTION STEEP)!

HERE IS ONE OF THE MANY LOW-WATER CROSSINGS ON BLAIR'S CREEK. YOU CAN SEE OUR TRUCK IN THE BACKGROUND.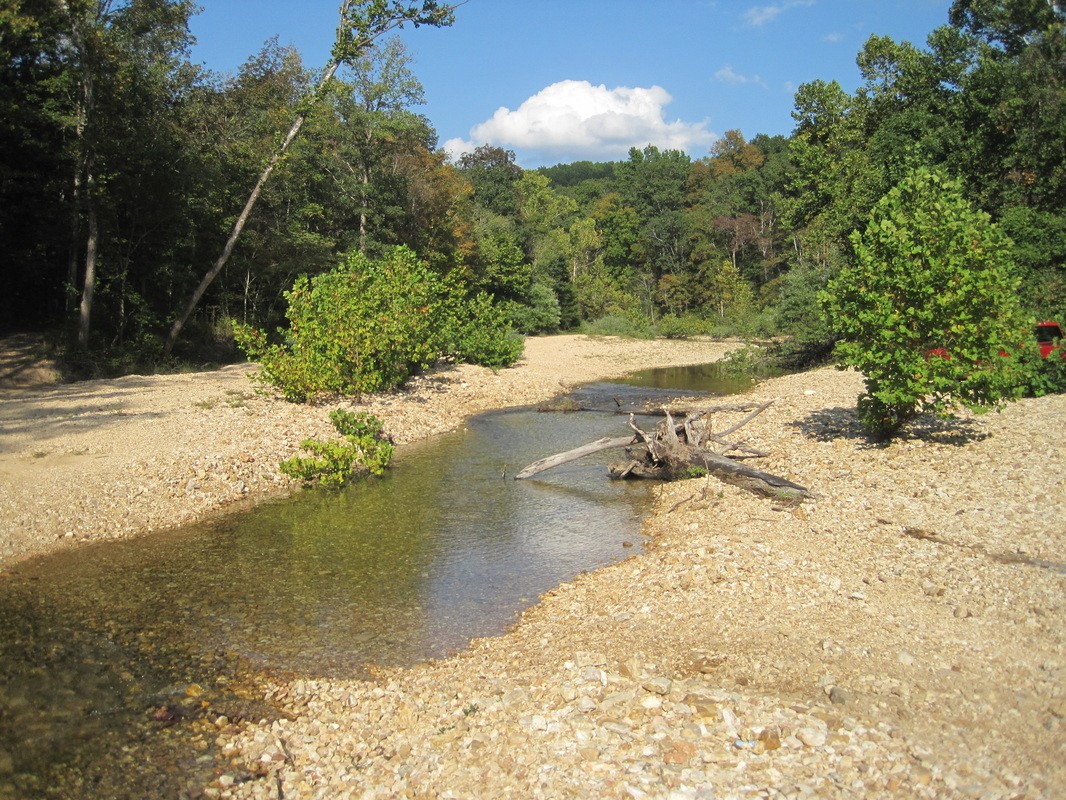 THE SPINNER'S DRIVEWAY. ON THE RIGHT IS THE CHICKEN COOP; ON THE LEFT IS A TEN FOOT TALL WALL OF STRING BEANS THAT SURROUNDS ONE SIDE OF THEIR MASSIVE GARDEN. SWORD FIGHTS ARE ALWAYS A FAVORITE PASTIME AT THE SPINNERS (Malachi Schierling & Christian Clingman battling it out).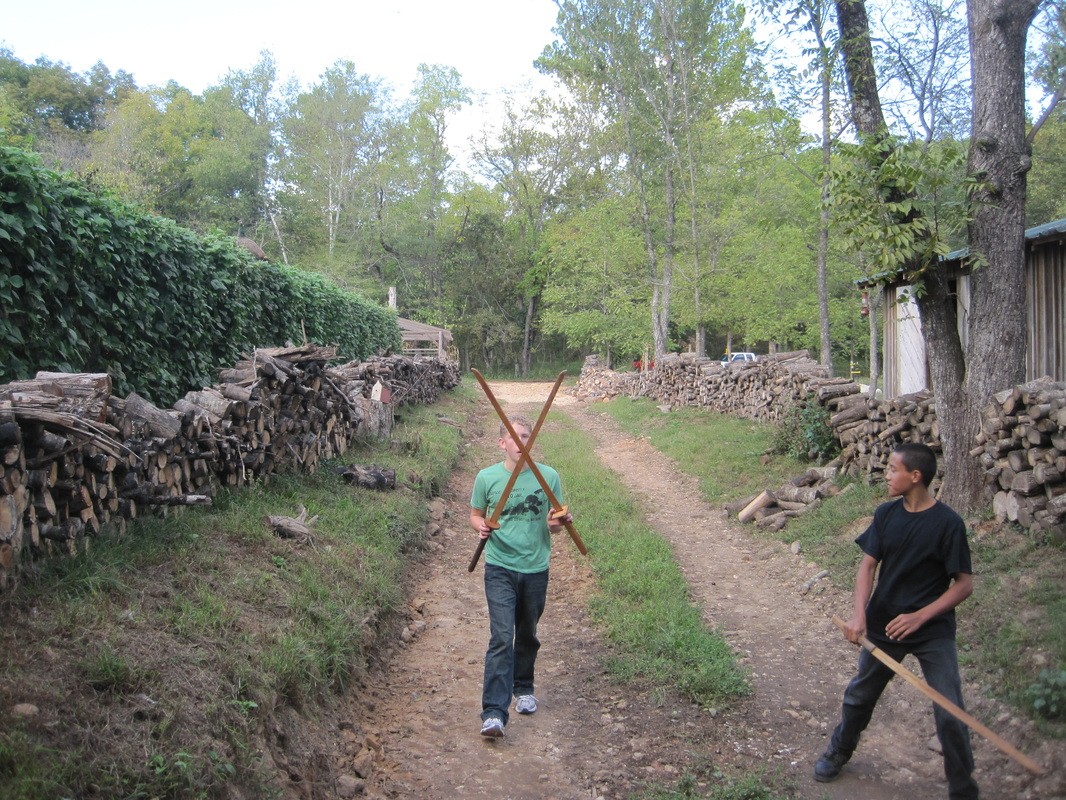 BOB AND BUZZ PLAYING BLUEGRASS MUSIC IN FRONT OF THE HOUSE. IF BOB WERE TO MOVE BACKWARDS ABOUT TEN FEET, HE WOULD DROP OFF A SIX FOOT BLUFF INTO BLAIR'S CREEK.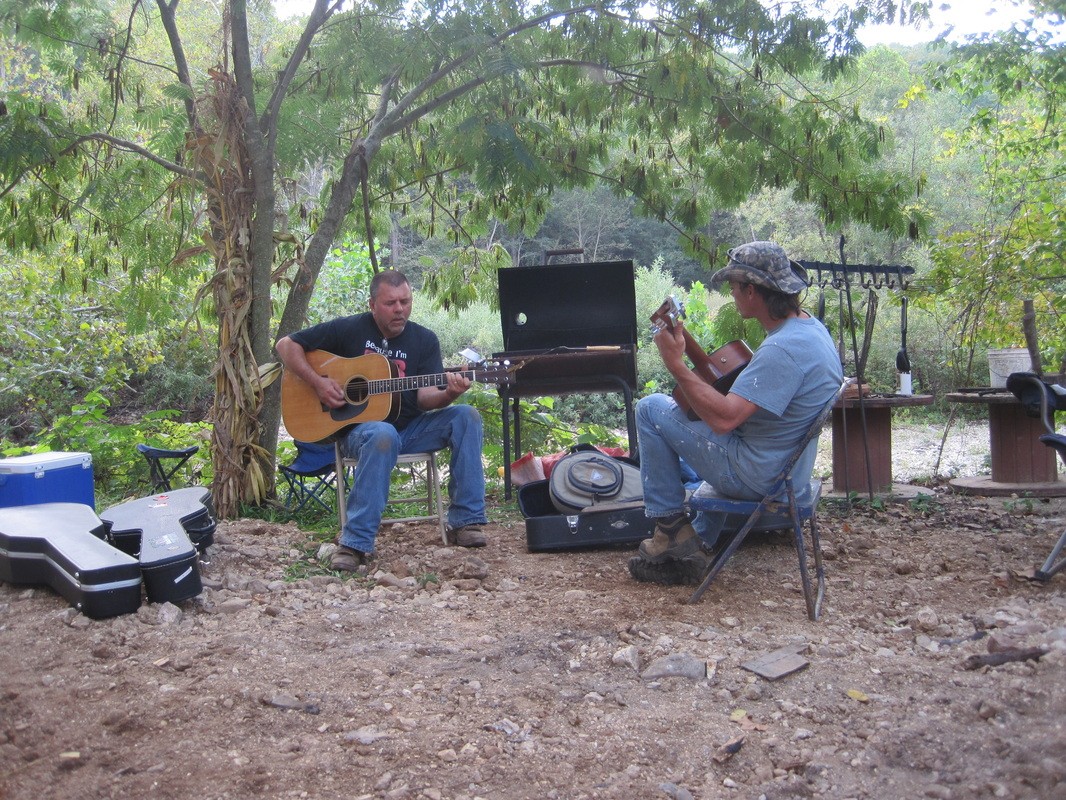 BLAIR'S CREEK CLOSE TO THE SPINNER HOME.

THE BARN — WHERE THE BIG SQUARE DANCE WAS HELD THAT EVENING.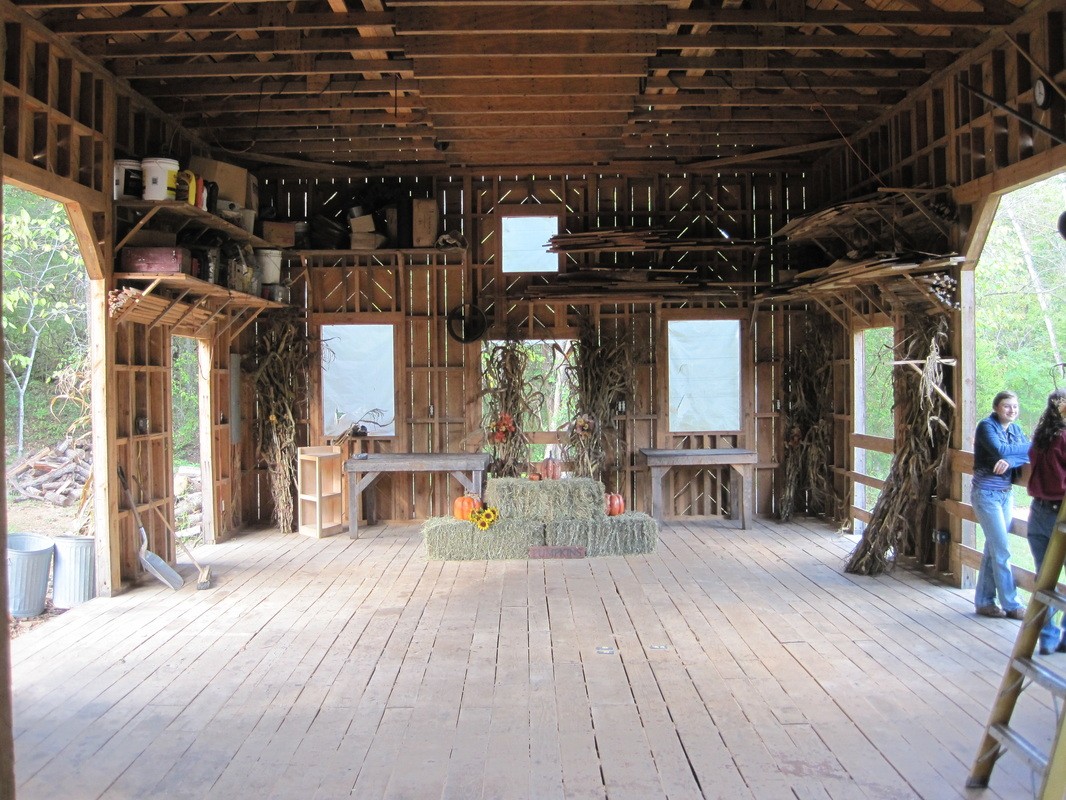 DANIEL HAUMACHER & LT. COMMANDER JACK HINES (RETIRED COMBAT HELICOPTER PILOT) WITH THEIR RIFLES.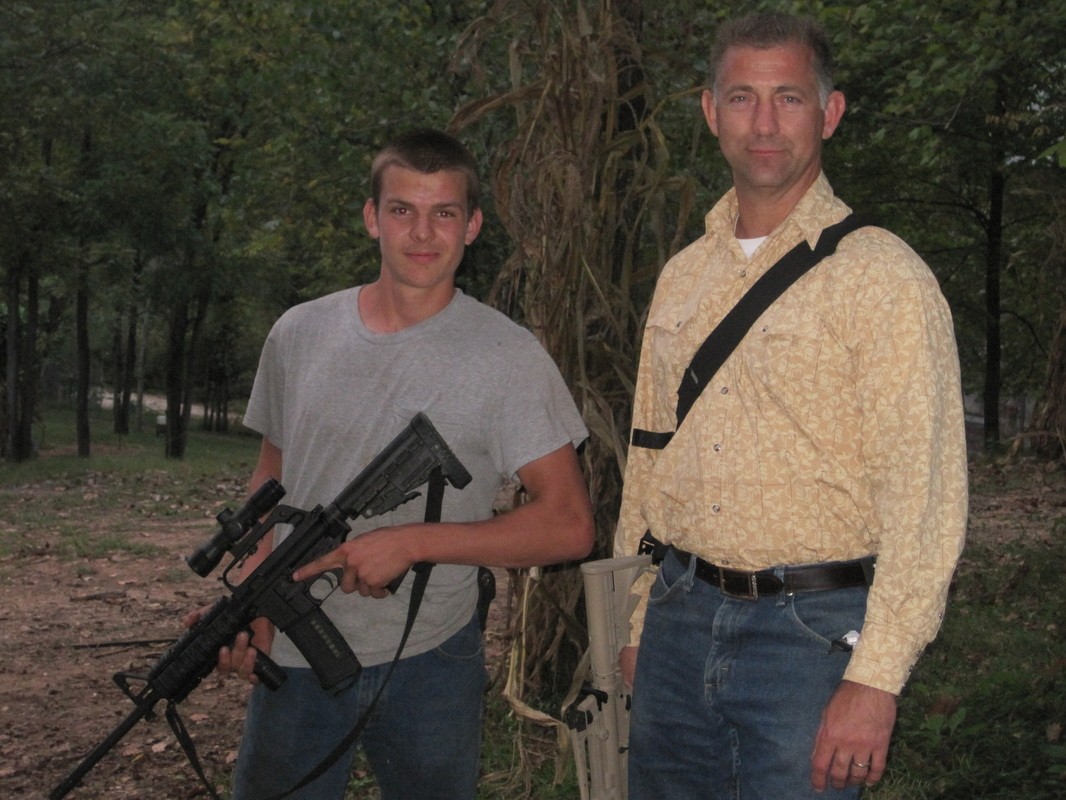 TARGET PRACTICING ALONG BLAIR'S CREEK.