TREATING WITH DR. SCHIERLING?
THERE'S PLENTY TO DO WHILE STAYING IN MOUNTAIN VIEW!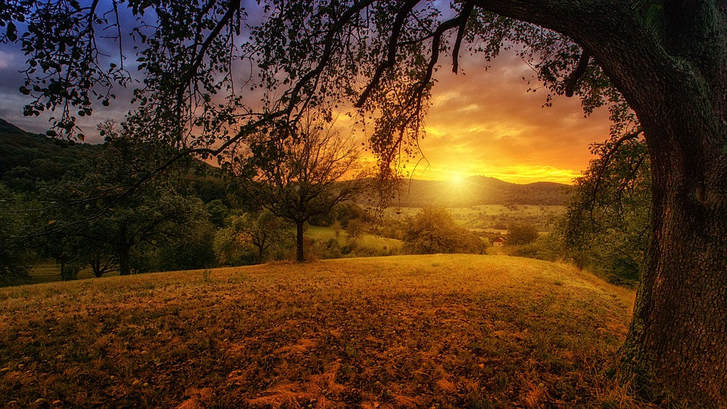 Over the past several years, an increasing portion of our practice is made up of OUT OF STATE or INTERNATIONAL patients. Once people make the decision to come from a distance to see me for some sort of CHRONIC PAIN SYNDROME, their next decision is WHETHER TO STAY OR GO. Today's post is for those who choose to stay.

Some of you who come to see me plan to work from your motel room — or are in such severe pain that the mere thought of getting out and sightseeing, hiking, or floating makes you hurt. For those who desire or are able, there are plenty of things to do in our neck of the Ozarks. Below is a list which I may add to from time to time. If you search, you can find all of these places on Google or Google Earth, although I have tried to create as many links as possible. As always, be cautious about being too trusting of your GPS when traveling in the Ozarks.
THE JACKS FORK RIVER: The JACKS FORK RIVER is one of America's twelve National Scenic Riverways, and is only a few miles north of my clinic. Buck Hollow is the quickest access (three miles north of Mountain View on Highway 17). BLUE SPRINGS (not THE ONE that's on the Current River) can be accessed by going east on Highway 60 for just a couple of miles, then turning left on Highway OO, and left again on CR-493 (see previous link). The Jacks Fork is considered one of the top 10 float streams in America because of its beautiful crystal clear water and high bluffs. Just make sure you float it when there's plenty of water as it tends to get low later in the summer.
CURRENT RIVER: The Current River is our favorite fair weather past time. There are any number of public accesses along its over 100 miles. If you want, you can go fish for trout up at the headwaters in and around Montouk State Park. We usually to go to Van Buren (about 45 minutes east of Mountain View) and either head to the boat ramp at the END OF HIGHWAY M (just below Pin Oak Campground — HERE) or we put in at Watercress Access and Park. Here are my site's CURRENT RIVER POSTS. Also, see the bullet on "Big Springs" below.
PRAIRIE HOLLOW / CANYON CREEK: On Highway 106 between Highway H and Highway 19, you can take Highway V down to TWO RIVERS — the place where the Jacks Fork flows into the Current River. although Two Rivers itself is not especially exciting, for the really adventurous, you can check out one of true the hidden gems of the Ozarks — PRAIRIE HOLLOW / CANYON CREEK. Not sure I would take a car down this hill as it is very rough, although there is a parking area at the bottom (I think two or three vehicles are all that will fit). When you see the low water bridge, don't cross it; turn right onto the walking trail. If you are capable, take this trail to the top of The Canyon (you'll see Ray's farm there — don't worry; he won't shoot you). There are a couple of tight squeezes and shimmies, but it's definitely worth it if you can physically do it.
ALLEY SPRING: Just three miles west of Eminence you'll find ALLEY SPRING (a working mill that you can tour), which is arguably the most iconic, picturesque, and most-photographed place in the entire Ozarks. Its easy access (a paved parking lot) and walking trails / bridges over the spring branch make this perfect for those not wishing to "rough it" too much. If you come back to Mountain View via Highway 106, you'll get some great bluff-top views of the Jacks Fork, and a bit farther down the road (where Highway D meets 106) is an old fire tower (Flatrock Lookout Tower) — one of the last ones remaining that has not been fenced off (i.e. you can still take the stairs all the way to the top and enjoy the view). BTW, the huge wall mural in my clinic lobby is of Alley Spring.
ROCKY FALLS / ROCKY CREEK SHUT-INS / KLEPZIG MILL: Take Highway H out of Winona until you get to Highway NN. There will be signs that point you to ROCKY FALLS. For the more adventurous, go back out onto NN and hang a right. Go a mile or two and you'll see a dirt "road" (the word is used loosely here) on the left (HERE). DO NOT drive in here. Just park on the edge of NN and walk. About ten minutes up and over the hump and you will be HERE (where all the big rocks are in the middle of the creek). Fantastic area with a great swimming hole, complete with a boulder for a diving board. To get to Klepzig Mill and its "shut ins" continue on NN until it turns to gravel. Every time the road splits, bear left (HERE). This road can be rough, and although it loops around back to Highway H, make sure to go back the way you came unless you happen to be in a 4WD vehicle, as there are at least three low water crossings, with at least one of them being fairly intense for those not used to them.
JOHNSON SHUT INS / ELEPHANT ROCKS STATE PARKS: These are both about an hour and a half drive from Mountain View. They can be easily checked out on the internet and I highly recommend both as they are only about 15 minutes apart and handicap accessible. Do not plan on going on a weekend in the summer though (especially to the Shut Ins) as you will find extremely large crowds — big enough that there will probably be a line of cars waiting to get in. They have a capacity and once they meet it, they let one vehicle in for every vehicle that exits.
ROUND SPRING: Round Spring is on the Current River about 10 miles north of Eminence on Highway 19 (HERE). If you continue north from there you can take Highway KK to see AKER'S FERRY. If you cross there, it will take you back to Summersville, which is about 15 minutes north of Mountain View on Highway 17. Or you could go north on Highway K (the view at the top of the hill is phenomenal). From here, you are not terribly far from Montouk State Park and Trout Hatchery at the headwaters of the Current River.
BLUE SPRING: THIS is the one on the Current River, not to be confused with the one on the Jacks Fork. We always go by jet boat, but it can be accessed by car from Highway 19, just a few miles east of Highway H (look for the sign). The county road that is 200 yards east of the highway access to Blue Springs on the other side of the road (CO-106B) honestly looks more like a driveway, but leads down to BLAIR'S CREEK. Don't go down there if we've had a bunch of rain recently, if you are in a low-riding car, or if you are prone to getting lost.
BIG SPRING: This spring, found near Van Buren, is where the "Lower Current River" starts, and is certainly worth a look. There's also a restaurant in an old stone building of the CCC era that overlooks the Current River and the spring branch itself. This spring is impressive, as it's said to be the largest freshwater spring in the world with an average daily output of several hundred million gallons a day.
GREER SPRING: Visiting GREER SPRING on the Eleven Point River (yet another of our nation's National Scenic Riverways) is simple. Great spring, easy access, but a steep half hour hike to get down to it. Because in this instance, what goes down must come back up; coming back up the trail can be a real workout. Greer Spring is south of Winona on Hwy 19, just after you cross the river.
THE SOUTHERN MILL TOUR: My favorite of these is TOPAZ, which is an old-school working mill that is privately owned, complete with an old fashioned General Store next door to it (it's not open for business). To get there, take Highway 76 west out of Willow Springs and go left on Highway 181. From there take Highway E (HERE). Other mills in that general area include Hammond, HODGESON (which is just down 181 from Topaz), ZANONI, ROCKBRIDGE, and DAWT (both of the later have decent restaurants).
FOR MOTORCYCLE ENTHUSIASTS: HERE are some links. If you talk to me, I'll fix you up with a route for whatever style of riding or scenery you are looking for. Some of the posts in the link contain my routes. If you are into the twisties, there is nowhere better to ride than the Ozarks. If you ever get the chance to ride HIGHWAY 123 south from Mount Judea, Arkansas, do it. It's just off Scenic 7, about 15 or 20 minutes south of Jasper. Turn before you reach the CLIFF HOUSE INN & RESTAURANT.
BRANSON: Silver Dollar City / The Imax / Shopping / Outlet Malls / Water Parks / Table Rock Lake / Bass Pro. There's a reason that Branson draws millions of visitors a year. BRANSON is about two hours from us. If you want to take a scenic route to Branson, you can take 160 west out of West Plains, or 76 west from Willow Springs (it actually becomes what's known in Branson as "The Strip").
MOUNTAIN VIEW, ARKANSAS: If you're into Mountain Music (sort of like BLUEGRASS, but a bit lighter on the banjo, with plenty of dulcimer), make it a point to drive down to Mountain View, Arkansas for "Music on the Square". Lots of shops to look around, and one of my favorite restaurants (they have a great salad bar), Anglers, which overlooks the White River, where Sylamore Creek flows into it. Remember Bill and Hillary's "White Water" scandal from back in the day? This is the river. Just make sure you come back to Mountain View, MO via Highway 9 — the views are breathtaking (for motorcycle enthusiasts, you are also near the famous "Push Mountain Road" here). And for those who consider themselves hardcore antiquers, you can travel another hour or so to Botkinburg, and visit one of the largest and classiest antique stores on the planet — the ANTIQUE WAREHOUSE. An absolutely amazing place — like a museum — said to house the largest collection of antique stained glass in the world.
EUREKA SPRINGS, ARKANSAS: Eureka Springs is about an hour south of Branson (or an hour or so west of Mountain Home), and well worth the trip if you like quaint shops and restaurants. It's a one-of-a-kind town that's built on high bluffs and in deep gorges. An hour south of there is one of my favorite areas in all of Arkansas, Jasper. Great area to motorcycle (make sure to do Hwy 123 near Mt Judea or the world famous "Pig Trail"). And if you actually make it all the way to Jasper, you can't leave without eating at the Cliff House Restaurant that overlooks the Grand Canyon of the Ozarks. Truly magnificent! The hardcore hiker will have to go on to KING'S BLUFF / PEDESTAL ROCK. And if the season is right, you can go down and hear the elk bugle at the Boxley Valley / Ponca area (this whole area is near still another of the National Scenic Riverways — the Buffalo River).
THE LAKES: About an hour and a half south of us, you'll find Southern Missouri's / Northern Arkansas' "Chain of Lakes". Starting near Mountain Home, Arkansas you have the Northfork (which the North Fork River flows into). Just west is Bull Shoals, followed by Table Rock at Branson. Finally, you have Beaver Lake, which is on the western edge of Eureka Springs. About three hours north of us is Lake of the Ozarks. I'm not much into the summer crowds, but not a bad place to visit in the off season. Ha Ha Tonka State Park is there and well worth a look if you make it to the area.
HARDY ARKANSAS: Hardy is about an hour and a half southeast of Mountain View on Highway 63, and has lots of small shops (antiques, local artwork, etc) and restaurants. To get there, you pass within shouting distance of Mammoth Spring and the trout hatchery on the Spring River.
If you enjoy the great outdoors, you can't go wrong in Southern Missouri and Northern Arkansas. And if you like sightseeing, pick a road and go. Even though it's certainly not the "Big City" there is something for everyone here in the Ozarks.