COLORADO CHRONIC NECK PAIN RELIEF
IN MOUNTAIN VIEW, MISSOURI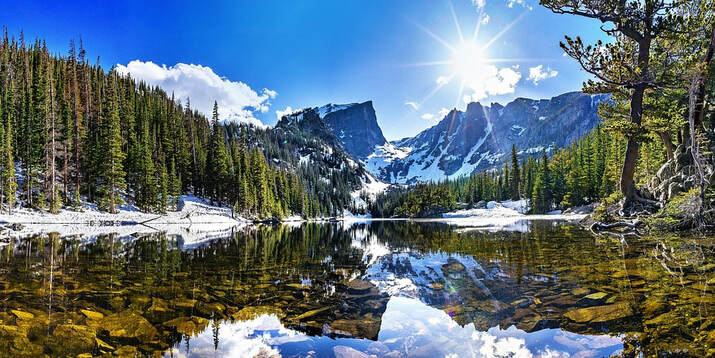 To look at Kim the first time you meet her, not only would you not think there was anything wrong with her, but in the fourth decade of life she looks like the picture of health. She hides her pain well. Almost thirteen years ago Kim was in a horrific motor vehicle accident (MVA) that left her with terrible and unrelenting NECK PAIN as well as THORACIC OUTLET SYNDROME (both neurogenic and vascular). Along with everything else, she was was left with a severe case of WHIPLASH that no one could seem to get a handle on either. After she provided me a history, I determined that I could probably help her and that we would not need a TUES / THURS EARLY MORNING APPOINTMENT to find out.
Due to extraneous circumstances I worked through part of my lunch hour AND AS IS OFTEN THE CASE; the RANGE OF MOTION of her neck literally went from zero (no exaggeration; her neck was like a Kansas HEDGE POST) to virtually normal. Exciting stuff. She left here totally pumped, and this part of the unsolicited email I received yesterday morning.
Hi Dr. Schierling,
First of all, thank you so much for fitting me in March 6th, even though I was late for my appointment after having been on the road for over 24 hours straight.
I just wanted to let you know that for the first time in YEARS…I had a major decease in pain and a major increase in ROM. My neck/upper back pain is usually around a 8/9, and after just one scar tissue treatment and the initial soreness of that….my pain dropped to a 4/5 or less. I have had TOS and neck/back pain for 12 years, and this was the first treatment I've had that has made such an impact on my pain levels, despite years of physical therapy, doctors, specialists, etc, etc. While I did not notice much of a decrease in my TOS symptoms, there was still a very slight relief overall, maybe because my muscles were less tense.
Kim from Colorado
Wow Kim, that's certainly cool! I would tell my average patient to make sure to deal with systemic inflammation since it is such a huge cause of scar tissue (HERE), but Kim has been doing that for years. I wish you well Kimberly, and if you are ever back this way, look me up. If any of you reading this appreciate our site or know someone in a similar situation, be sure to tell others and spread the word to those you love and value most. Liking, sharing or following on FACEBOOK is still an excellent way to accomplish this.