MORE CHIROPRACTIC MIRACLES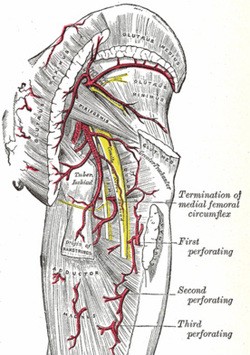 On Thursday I had a young lady and her husband visit from Idaho. Not too far removed from High School, "Jane" (not her real name) was T-boned by a stoner who blew a stoplight going in excess of 65 MPH, knocking her into a parked truck. The impact was to the passenger side of her vehicle, breaking the passenger seat loose and hitting her in the hip / rear end, and breaking her tailbone in the process. When the broken bone healed, Jane still had the severe pain in her butt as well as the
SCIATICA
that is so characteristic of
PIRIFORMIS SYNDROME
. It continued getting worse. Jane's life has been totally altered by this event that occurred 7 years ago, and in many ways destroyed. Here is where the story becomes interesting.
Jane told me that her grandmother (now deceased) was a prayer warrior who was serious about praying, spending a significant portion of each day in prayer. Granny had telephoned Jane about 4 years ago and told her that God had given her a word during her prayer time. The word was "Scar Tissue". Interestingly enough, SCAR TISSUE is one of the focal points of my practice — the root of many of the CHRONIC PAIN SYNDROMES that I deal with on a day-to-day basis. Jane Googled "Butt Pain Scar Tissue" and our site popped up at the top of the list. Her husband took the rear seats out of their vehicle so that she could make the 1,600 mile drive. They loaded up, and started driving.
To make a long story short, although the session was brutal for her (HERE), Jane's pain was 80% diminished when she left my office after a 1.5 hour appointment. I look forward to getting the VIDEO TESTIMONIAL up.