FOUR DECADES OF CHRONIC BACK PAIN SOLVED

THORACOLUMBAR ADHESIONS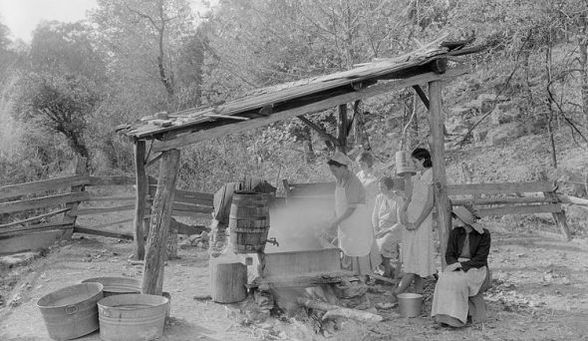 James and some of his cousins (Gene, I know you're reading this) still make molasses the old fashioned way —- including growing their own sorghum — a real feat in and of itself here in the Ozark Mountains. James came to see me earlier this week to have a shoulder problem taken care of. I told him that I was going to check him for Scar Tissue and
FASCIAL ADHESIONS
. He answered, "
you mean like you did on my back?
" Truthfully, I had forgotten that I had done
SCAR TISSUE REMODELING
on James so I looked at my records and asked him to jog my memory. To make a long story short; after breaking his leg three and a half decades ago, he ended up with Chronic Pain in his
THORACOLUMBAR FASCIA
. Although it had always been a problem for him, the pain was getting progressively severe, and affecting his ability to function on a day-to-day basis. One treatment with our Scar Tissue Remodeling — problem solved! Thanks for the testimonial James!