PAIN RELIEF OR A GOLD BRICK

WHICH WOULD YOU
RATHER HAVE?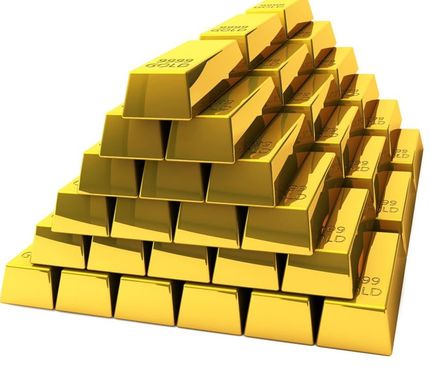 It's an interesting question. Would you rather have relief from your Chronic Pain, or would you rather have someone put the massive gold brick on the left in your lap? After dealing with suffering patients for better part of the last two and a half decades, I already know the answer to this question. To people who have truly dealt with
CHRONIC PAIN
, it's a no-brainer. I know of
no one
who would take the gold brick —- or all the gold in Fort Knox for that matter —- if they were given the choice between that or a permanent reprieve from their Chronic Pain.
In fact, when you really stop and think about it; getting people out of pain is the same as giving someone their life back. It's like handing them a gold brick and saying, "Here….. this is yours. For keeps." If you have never watched any of our VIDEO TESTIMONIALS, take a few minutes and do so. Many of these people would freely tell you that they were handed a gold brick. In fact, just yesterday I saw a young woman from Paducah, Kentucky (about three hours from us), who immediately after treatment for CHRONIC NECK PAIN, looked at me with tears in her eyes and told me I just gave her her life back. It's why I don't ever plan on retiring.