FASCIA IS THE MOST PAIN-SENSITIVE TISSUE IN THE BODY, AND SCAR TISSUE ITSELF CAN BE OVER 1,000 TIMES MORE PAIN-SENSITIVE THAN NORMAL TISSUE!
Fascia in its various forms has been called the single most pain-sensitive tissue in the body. According to experts, the Scar Tissue in Fascia or other connective tissues (often known as Fibrosis or Densification) can be hyper-sensitized by chronic inflammation (more on this later), leaving it as much as 1,000 times more pain-sensitive than normal tissues.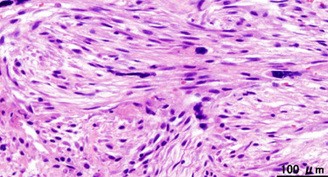 FASCIA ACTS AS AN ORGAN OF COMMUNICATION — BOTH AS A SEPARATE NERVOUS AND ENDOCRINE SYSTEM
Fascia talks to other tissues and organs via several systems, the chief of which are the nervous and endocrine (glands & hormones) systems. One of the chief ways of communicating neurologically is via something known as proprioception.
WHAT DO FASCIAL ADHESIONS LOOK LIKE AND HOW DO THEY OCCUR?  WHAT ARE THE REASONS PEOPLE END UP WITH FASCIAL ADHESIONS?
When I talk about Scar Tissue, Fibrosis, or Fascial Adhesions in my clinic, what does that really mean, what do we look for, and how in the world do people end up with this problem?
WHAT ARE THE BEST TECHNIQUES FOR IMAGING FASCIA AND FASCIAL ADHESIONS?
Historically, imaging techniques — even advanced imaging techniques such as MRI — have done a poor job of imaging fascia and / or microscopic Scar Tissue. Be aware, however, that there is a newer technology that will allow you to visualize the restricted movement of adhesed fascia while it is in motion, as long as the person running the equipment is highly trained.
THE OPPOSITE SIDE OF THE MYOFASCIAL SYNDROME: MYOFASCIAL TRIGGER POINTS
Although I deal mostly with Scar Tissue, Fibrosis, and Adhesed Fascia in my clinic, there is a flip side of this part of the Myofascial Syndrome — the Trigger Point. Myofascial Trigger Points are nasty, potentially debilitating, and do not typically respond great (at least not over the long term) to the Tissue Remodeling I do so much of in my clinic.
WHAT IT TAKES TO GET RID OF SCAR TISSUE AND CHRONIC FASCIAL ADHESIONS
So, you've got a problem — pain or dysfunction (probably both) that's caused by restricted Fascia or Scar Tissue. What do you do?
SCAR TISSUE, FASCIAL ADHESIONS, AND AN INABILITY TO BE HELPED ADJUSTMENTS OR RESPOND FAVORABLY TO THERAPY, EXERCISE, OR STRETCHING
How many of you get great relief from your chiropractic adjustment, therapy sessions, massage, etc, etc, etc, but the relief doesn't last more than a few days tops (in many cases a few hours) before you feel like you need to do it all again? Unfortunately, this is an epidemic — an epidemic that in most cases can be solved or at least dramatically improved.
STRETCHING AND / OR OVER-STRETCHING SCAR TISSUE AND ADHESED FASCIA
Many people are completely unaware that the conclusions from studies on various sorts of stretching protocols are all over the map. In fact, there is a significant portion of the population whom stretching makes worse. Find out why.
WHAT THE HECK IS "BULLSEYEING"
AND WHY SHOULD YOU CARE?
Ever wonder why your pain sometimes moves after treatment? Wonder no more.
What is Bullseyeing and Why Does it Matter? (HERE)
Help Doc; Why Did my Pain Move After Treatment? (HERE)
WHAT IS FASCIA TENSEGRITY
AND WHY DOES IT MATTER?
If you've ever wondered about the amazing property of Fascia that gives it both extreme flexibility as well as extreme strength, you need to understand Fascial Tensegrity.
Tensegrity of Fascia and Building a Dinosaur (HERE)
Blood, Lymph, and Other Bodily Fluids as Fascia (HERE)
CHRONIC LOW BACK PAIN AND THE
THORACOLUMBAR FASCIA
Chronic Low Back Pain (LBP) is so common here in America that it's almost universal. Wouldn't it be nice to know what's causing lots of it (many of you have been told wrongly for decades) as well as what it might take to actually solve it once and for all?
Chronic Low Back Pain as Related to the Thoracolumbar Fascia ( HERE )
What's Really Causing Your Low Back Pain and What You Can Do to Address it (HERE)
Ten Second Videos of Thoracolumbar Fascia: Low Back Pain -vs- No Low Back Pain (HERE)
Chronic Low Back Pain? Understanding the Thoracolumbar Model of Back Pain Just Might Help You Solve Yours (HERE)
Chronic Low Back Pain, Stretching, and the Thoracolumbar Fascia (HERE)
There are several Thoracolumbar Fascia posts filed elsewhere on this page
FASCIA AS RELATED TO
CHRONIC NECK PAIN AND HEADACHES
If you are one of the tens of millions of Americans struggling daily to cope with Chronic Neck Pain or Chronic Headaches, the solution might be easier than you ever dreamed.
ABDOMINAL AND HIP FLEXOR SCAR TISSUE / FASCIAL ADHESIONS
Because the abdominal muscles are so closely related to the hip flexor group of muscles, it would be wise to understand the relationship, as well as what these sorts of problems can look like.
FASCIA AS RELATED TO BREATHING /RIB PAIN / RIB TISSUE PAIN / CHEST PAIN
Rib Pain is brutal, no matter the source. Besides subluxation (ribs that are either slightly out of place or not moving freely in relationship to the ribs above and below), rib tissue injuries are a huge cause of undiagnosed or misdiagnosed rib pain.
FASICA, SKIN, CELLULITE, AND
ADIPOSE TISSUE (FAT)
Because Obesity and Cellulite have become national epidemics, and because there is a lot more to both the skin and the fatty layer just underneath than meets the eye, this section is a must-read for my female followers.
PULLED MUSCLES AND THE RELATIONSHIP TO SCARRED FASCIA & INJURED LIGAMENTS
For the athlete as well as the non-athlete, pulled muscles are incredibly common (as are injured ligaments). Follow along as I show you that in most cases they are actually pulled fascia.
Pulled Muscles are Really Injured Fascia (HERE)
Is it a Pulled Muscle, a Tendon Problem, a Fasical Adhesion, or an Injured Ligament? (HERE)
SYSTEMIC (ALL OVER) SCAR TISSUE / FASCIAL ADHESIONS
When people ask me questions having to do with large amounts of Scar Tissue and Chronic Pain, both above and below the waist, as well as on both the right and left sides of the body, I automatically start to think of the problem as systemic.
IS IT FASCIA OR TENDINOSIS?
With both Tendinosis and Scar Tissue / Fascial Adhesions being such a huge issue in our healthcare system, how important is making the "exact" diagnosis?
Fascial Adhesions or Tendinosis? Does it Really Matter? (HERE)
Adhesed Fascia in the Thumb and Hand (HERE)
POST-SURGICAL SCAR TISSUE:
YES, THERE IS HOPE
Because of the incredible number of surgeries performed in the United States (the government itself admits that 60% are unnecessary — HERE), there is naturally a significant amount of Chronic Pain due to post-surgical Scar Tissue. And although mastectomy is not recommended as much as it used to be, it is still a common procedure that produces copious amounts of Scar Tissue, leaving many of the recipients struggling with Chronic Pain.
FASCIA AND VARIOUS SORTS OF HERNIAS
STATINS AND THE RELATIONSHIP
TO FASCIAL ADHESIONS
Statins are dangerous drugs with numerous side effects, many of which are not familiar to the general public.
Statin Drugs Attack Fascia, Tendons, and other Connective Tissues (HERE).
FASCIAL ADHESIONS IN CHILDREN
For some strange reason, a significant part of the population believes that children cannot get Fascial Adhesions.
MISCELLANEOUS FACTS, COOL DETAILS, AND CURRENT RESEARCH ON FASCIA
Because not all of my posts on Fascia are so easily categorized, this is where you'll find a very cool mish-mash of research and interesting facts about the body's most interesting connective tissue — Fascia.
THE INFLAMMATION / SCAR TISSUE / FIBROSIS / DEGENERATION LINK
Whether primarily or as an epigenetic factor, almost every health issue, dysfunction, and disease you can name (as well as most you have never heard of) are based on inflammation. The problem is; not one person in a thousand can satisfactorily explain inflammation, what it is, why it's both good and bad, or how to effectively address it. Furthermore, runaway inflammation always leads to Fibrosis (Scar Tissue), which in turn always leads to degeneration, which, as I showed you in the section above, is the leading cause of death in the United States of America.
SCAR TISSUE REMODELING FOR HORSES
Although it is not something I do in my clinic, I experimented with Tissue Remodeling with an injured barrel-racing horse.
Scar Tissue Remodeling for Horses: Why Not? (HERE)
Scar Tissue Remodeling for Horses: An Update on Big Ben (HERE)
CURIOUS ABOUT ASHLEY BLACK GURU'S "FASCIABLASTER" DEVICE?
Because I am asked this question via email or blog comments multiple times a day — what are your thoughts on Ashley Black Guru's FasciaBlaster? — I decided to do a post on the topic.
Ashley Black Guru's FasciaBlaster Device for Cellulite and Chronic Pain (HERE)
An Alternative to the FasciaBlaster for Hardcore Strength Athletes — X-Wives, X-Husbands, and Cheaters (HERE)
I hope you are starting to see that in many cases, probably the vast majority of cases, SICKNESS, DISEASE, AND PAIN ARE REALLY JUST ONE BIG THING — part of a massive continuum of destruction and despair. The cool thing is that there are ways to get off the medical merry-go-round. In fact, I've provided a very generic, but completely free template for taking your life back (HERE). No, it's not a cure-all, as unfortunately, there is no such thing. However, for many of you — probably even the majority of you — it will at least get you started thinking about the road back to health and helping you create your own personalized EXIT STRATEGY. If you like what you're seeing, be sure to spread the wealth with those you love and care about most by liking, sharing, or following on FACEBOOK.