SCIENTIFIC PALEO: WHY I RECOMMEND A PALEO DIET TO MOST PEOPLE WITH CHRONIC CONDITIONS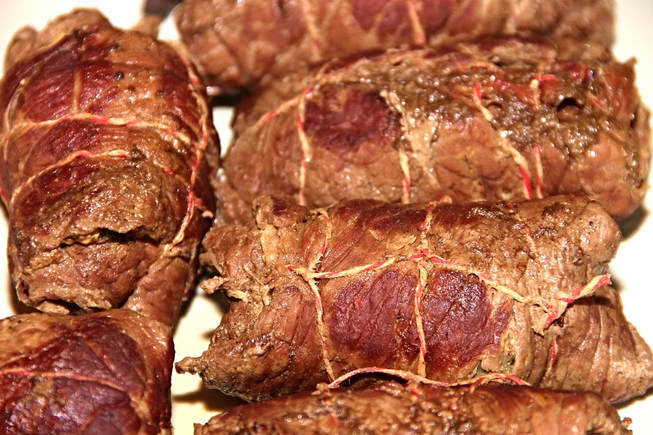 "Following a low-carbohydrate, high-fat diet for just eight weeks can lead to rapid weight gain and health complications, a new mouse study has demonstrated. The study has prompted researchers to issue a warning about putting faith in so-called fad diets with little or no scientific evidence.  Mass media hype around these diets, particularly driven by celebrity chefs, celebrity weight-loss stories in the tabloid media and reality TV shows, are leading to more people trying fad diets backed by little evidence.
In people with pre-diabetes or diabetes, the low-carb, high-fat (LCHF) diet could be particularly risky.  There is no scientific evidence that these diets work. In fact, if you put an inactive individual on this type of diet, the chances are that person will gain weight." Excerpted from the article Paleo Diet is Dangerous, Increases Weight Gain, Diabetes Expert Warns in a February 2016 issue of ScienceDaily, taken from a study at the University of Melbourne's Department of Medicine (Nutrition & Diabetes)
Could the Paleo Diet be a Lie? Yahoo
What Paleo Diet Experts Think – And Why They're Wrong The Guardian
Science Confirms that the Paleo Diet is Nonsense Quartz
Tumor in Ancient Foot Bone Suggests Paleo Diet is Overrated Popular Science
Why the Paleo Diet is Half-Baked Scientific American
The Paleo Diet is a Load of Rubbish MSN dot com
The Paleo Diet is a Load of Arse Lifehacker Australia
Paleolithic Diet Doesn't Weigh Up ABC News
The Paleo Diet is Unhealthy, Uncivillized, and Untrue Dr. John McDougal
I could've followed up the headlines above with hundreds of others, equally as disturbing to anyone thinking of trying the Paleo Diet, or even to some of those who think it's is the greatest thing since sliced bread (scratch that) sliced grass-fed, antibiotic and hormone-free roast beef.  I'm the first to admit that there are people out there who don't do so well with animal-based sources of protein. 
It was the brilliant ART AYERS who said (I am paraphrasing here) that it doesn't really matter so much whether or not you are eating Paleo or Vegan, just as long as it isn't processed and your MICROBIOME is up to the task of digesting and assimilating it.  Today I want to show you why the Paleo Diet (along with a slew of similar) has great evidence showing why it can be extremely helpful for suffering Americans.
I've written a number of articles on why the PALEO DIET is one of the best lifestyle changes you can make to deal with everything from OBESITY to CHRONIC INFLAMMATORY & DEGENERATIVE DISEASES, not to mention AUTOIMMUNE DISEASES. And although it's technically incorrect (probably why many true-blue hardcore Paleo-believers will castigate me for this post), I lump GAPS, SEAMAN'S, and even on some level — gulp — BRADY'S, along with any number of similar into this category.
So, beyond providing you some links (HERE), I'm not going spend an inordinate amount of time rehashing why this type of eating works. In a nutshell, diseases (even most of those you are being told are "genetic" as in LAST SATURDAY'S POST) are the result of INFLAMMATION. Solve your inflammation and you'll likely go a long way toward solving — or at least diminishing — your disease(s). What I want to show you today is the straight scoop on the Paleo Diet, giving you some of the science behind why it helps so many people achieve such amazing results with seemingly hopeless problems.
Let me start by saying that I'm not interested in the whole but-it's-not-really-eating-like-our-ancestors-ate debate. I bring this up because there are many who say that today's "Paleo Diet" is not really the diet of ancient hunter / gatherers. I'm not interested in debating exactly what or what not "cavemen" were eating who-knows-how-long ago. Neither am I interested in this diet from an EVOLUTIONARY STANDPOINT. And depending on your situation, I'm not necessarily crazy strict about what you can and can't eat on this diet.
You want to eat some BEANS? Just add them to your ELIMINATION DIET and see if they give you problems. You want to do some Quinoa in a casserole? Great; do the same and make sure it's not a CROSS-REACTOR for you. Some of you will be able to handle CERTAIN GRAINS without any issue., while for others, they will wreak havoc. You want to do dairy? Find someone who is selling natural whole milk from an animal (goat milk is less reactive than cow's milk) that is being raised without ANTIBIOTICS or HORMONES. There are lots of fantastic options and choices here in our neck of the Ozarks.
Some people want to be almost "religious" in the strictness to their paradigm. That's not me. While you certainly need to be mega-ultra-strict while on your Elimination Diet, once you figure out what your body and brain can tolerate without causing inflammation, most of you (particularly those of you who are not in the throes of major illness) can relax just a bit. In other words, don't freak out if you see me eating a bowl of chili, with some cheese on top. Enough of that, let's take a look at the research (these are in no particular order) and a few of the experts touting it.
If you are one of the tens of millions of Americans struggling to cope with Chronic Conditions or CHRONIC PAIN, you owe it to yourself to at least take a look at the Paelo Diet or its numerous brethren, and see why they have the potential to be life-changing, not just in terms of weight, but in terms of health. I have yet to see a person clean up their diet, get rid of the processed junk, stop drinking SODA, cut out the grains, and consume plenty of quality protein, and not see benefit.
In fact, I can't tell you how many people I've seen who simply cut SUGAR and GRAIN out of their diets and responded with massive changes. And if they clean things up a bit more, those results are typically better yet (HERE). When I posed the question to a FUNCTIONAL MEDICINE specialist / medical neurologist (he's a GAPS guy), concerning whether there is anyone in the general public (not speaking about someone with some strange, rare, genetic disease) for whom the Paleo Diet might be dangerous, THIS post was the result of his answer.